Inside Jo Koy's past Family Drama: Parents' Divorce, a Schizophrenic Brother Plus More
Jo Koy's father left when he was 10 and his mother raised him and his siblings.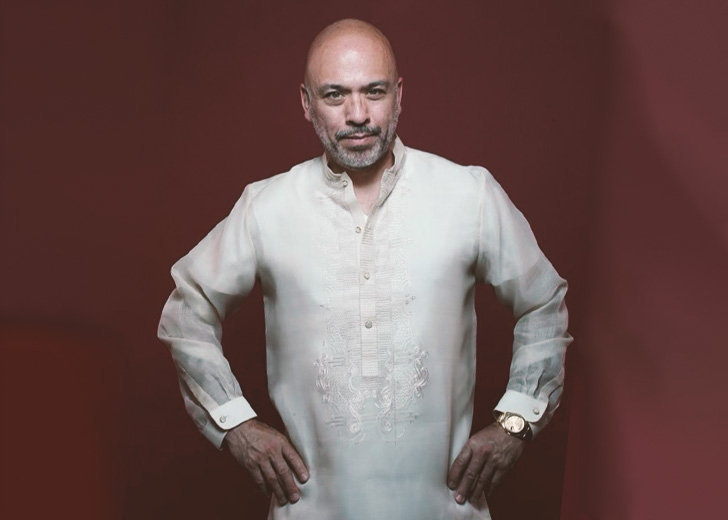 Comedian Jo Koy often uses his childhood, family, and experience raising his son as the materials for his shows.
You can find him making jokes about his mother, sisters, as well as his teenage son. However, his father has remained absent from his standup comedy.
Here's a look at his family and why only his father is not mentioned in his shows.
Jo Koy's Father Left When He Was 10
Koy, real name Joseph Glenn Herbert, and his three siblings were raised by their mother after his father left the family. The comedian was 10 at the time. The comedian opened up to Fatherly about it, saying it was the reason his dad wasn't in his jokes or a subject in his shows.
My dad wasn't there. I know that sucks to say. I don't want you to think he just up and left the family. There are deeper issues… When he left, I was 10. He took my grandparents. He took his brothers. He took that whole side of the family. I don't know the Herberts. I have that name, my last name is Herbert, but I don't know them.
Koy's father came back into his life when he was in college. When he just got into comedy, his mother wasn't supportive of it, but his father was and the two bonded over their love for comedy.
Jo Koy's Mother Raised Four Kids
After his father left the family, Koy, his two sisters, and his brother were raised by their Filipino mother, Josie Harrison. Koy credits much of his success to his mother and she has also been the main character in many of his standup comedies.
Harrison was also the host of a radio talk show but has now retired. Koy appeared as a guest in her talk show and he has joked about his mom being a DJ on the radio on many occasions.
Jo Koy's Brother Is Schizophrenic
During a 2017 interview with DJ Vlad, Koy shared his brother had a very severe case of schizophrenia and needed to be watched all the time.
Growing up, his brother would go into different characters now and then, sometimes acting like a cop or military personnel.
Koy also said that he wanted his son to meet his uncle so that the experience would ingrain many lessons into his mind.
Jo Koy's Raising A Son And Making Divorce Work
Koy has a son with his ex-wife. And though their marriage didn't work and they split a while back, they are making their divorce work.
When talking to Kelly Clarkson, the comedian revealed that he and his ex were best friends and did everything they could for their son.
Koy also opened up about making their divorce work when talking to Fatherly.
We're good friends raising a beautiful child together — why fight over money? That only hurts my son. Whereas my mom and dad, their divorce was ugly. It was ugly until just recently. And it affected the kids. I didn't want to be like that.
Koy and his ex both treat their son as a friend and he says it's the reason their son appreciates them so much.