Jesse Metcalfe on His Exit from 'Chesapeake Shores' — Couldn't Deal With Another Creative Makeover of the Show
"Getting to know a new showrunner and create a working relationship with a new person was not necessarily something I wanted to do."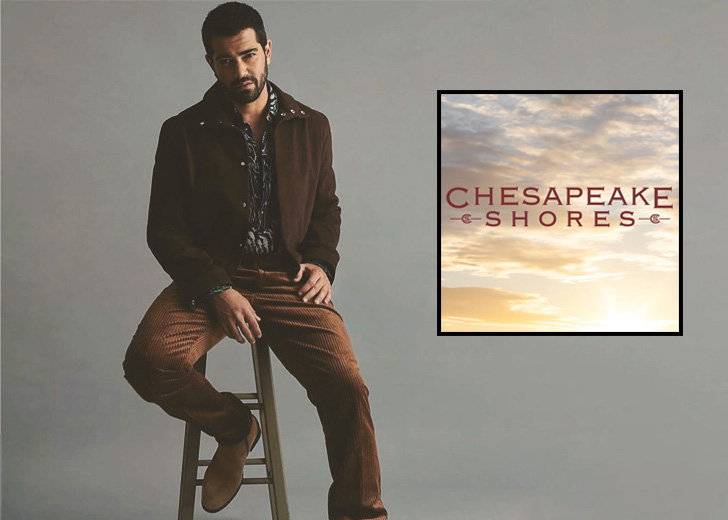 Why did Jesse Metcalfe quit Chesapeake Shores?
In March 2021, fans of the Hallmark Channel drama were disappointed to learn the leading man was exiting the show after four successful seasons. Many fans thought his character would end up with Abby, played by Meghan Ory, despite their on-again and off-again relationship. 
Metcalfe, who's played a country singer-songwriter Trace Riley since the show's start in 2016, took to Instagram to announce that he was leaving of his own accord. When fans took to the comment section to ask him why, he said he wanted to leave on a high note. 
Later, in a second comment, he explained his decision, noting he did not like where Riley's storyline was going. A fan then asked him if he had ever been interested in Riley and Abby being together, to which he shared he was actually rooting for them. 
In the latest interview with Entertainment Tonight, the actor opened up about the reason for his exit from the show. 
Jesse Metcalfe Leaving Chesapeake Shores
When Metcalfe was asked why he was leaving the show, he started off saying he was grateful to Hallmark for giving him the creative freedom to develop Riley's storyline like he wanted to. 
But after four seasons, he felt like there was not much he could contribute to his character and felt like his time on the show had ended. He added he also did not want to establish a new work relationship every time the showrunners changed. 
We did go through three showrunners in five seasons on the show. Getting to know a new showrunner and create a working relationship with a new person was not necessarily something I wanted to do. 
And for the fifth season, Metcalfe revealed that Riley's exit was mainly dealt with by the new showrunner, Phoef Sutton. He had only met with Sutton and his writing team before the pandemic, but after that, he did not hear from them, and hence, this time around, a creative relationship had not been established.
Overall, Metcalfe noted he was now ready for the next phase in life and wanted to focus on his film career and find his next challenge.  
Not the End for Jesse Metcalfe
Although Metcalfe is leaving the Hallmark series, he is not leaving Hallmark channel. 
Metcalfe appeared on the latest installment of the Hallmark movie series Martha's Vineyard Mysteries, which premiered on May 17. The newest movie, Poisoned in Paradise, is the fourth installment, and fans are already waiting for the fifth one. 
The actor revealed he would love to continue with the movie series, provided Hallmark decides not to discontinue it. Previously, Hallmark had announced in a statement to Deadline, they were looking forward to working with Metcalfe on other projects. 
Hallmark has yet to announce details for the fifth installment and if Metcalfe might make an appearance.