Jessalyn Gilsig's Daughter Changed Her Life and Approach to Certain Things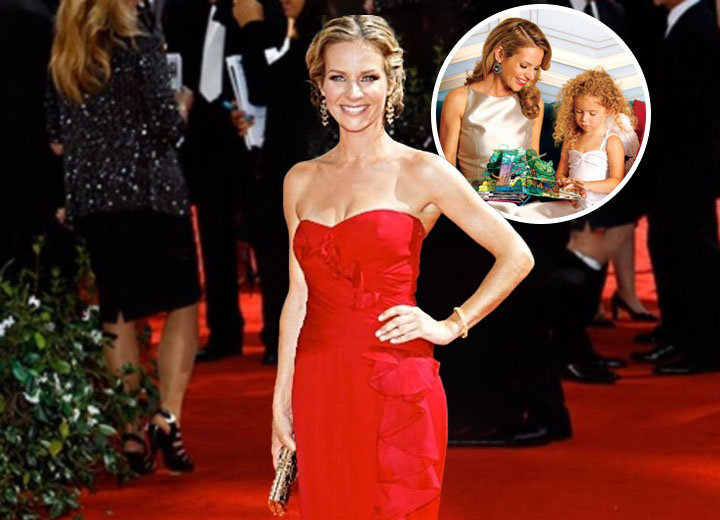 Jessalyn Gilsig has had a lot of jobs in her life, but being a mother is the most important one for her.
The Vikings actress, who has a daughter from her marriage with her ex husband, Bobby Salomon, has been a single mother for quite a while. And her life with her kid is more revelatory than one might expect.
Gilsig has learned a lot about life and how certain things about parenthood seem counter-intuitive at first hearing. Her life has been a different game altogether since she became a mother about 15 years ago.
How Jessalyn Gilsig's Daughter Changed Her Life and Values
Gilsig welcomed her daughter, Penelope Salomon, on September 26, 2006. For the first four years of Penelope's life, she had both her parents living together.

Jessalyn Gilsig with her daughter, Penelope Salomon. (Photo: Jessalyn Gilsig/Instagram)
However, since their divorce, Penelope splits time between her parents. And while her arrival was certainly a life-changer for both of them, only Gilsig has talked about the changes in detail.
The first and obvious change was how Penelope immediately became her main focus. Gilsig, who was mostly busy with work before her arrival, is now more thankful for the free time she gets in-between projects and shoots as she gets to spend those with her little girl.
She was already raising her daughter in America, but she only went through becoming an American citizen in 2013. And raising her daughter in a foreign country (Gilsig is from Montreal, Quebec, Canada) made her reconsider her idea of nationality.
"My daughter is American and I feel like wherever her home is, that's my home," Gilsig told Brief Take in June 2021. That thought had been the strongest when the mother-daughter duo was spending the lockdowns together.
Penelope also made for a great daily motivator for the actress. Motherhood had made her "more brave, more focused, and more able to enjoy the moment."
"When I realized that I am a living example to another person, I think it made me more honest in myself," she confessed to Glitter Magazine in March 2021. She had also become more of a "live in the moment" kind of person, as she would confess in an earlier interview.
Another thing Penelope made her mother reconsider was her day-to-day priorities. While talking to People in October 2010, Gilsig provided an anecdote from her life about understanding what's more important at the moment.
The actress recalled the time when her mother told her: "Remember on the plane, they say if the oxygen masks come down, put yours on first before your child."
At first, she found that thought process going against the entire meaning of being a mother. "I said it would be impossible," she remembered.
However, after spending a bit of time thinking about it, she realized the true meaning behind the advice — "I realized she was saying the best way to serve your child is to make sure you're healthy because they're so dependent on you."
Gilsig understood that if she was not in her peak health, she could not take care of her daughter properly.
As for Penelope's life now, she is a high schooler — she started 10th grade in August 2021. She does not appear much on Gilsig's social media, but that might be by design.
Jessalyn Gilsig's Relationship with Ex Husband
Gilsig met Salomon when she was just a high school-going girl. To her, he was a "cool guy" — he was the school football team's quarterback.
Later in life, he completely switched professions and became a film producer. After separating for a while, they started dating again in 2002 after he moved to Hollywood.
Three years later, the former couple married in a Jewish ceremony on January 1, 2005.
However, their marriage could only last for five years as they filed for divorce on September 8, 2010, after separating in 2009.
Since then, Gilsig's dating life has made little news. There are no mentions of the Vikings star having a boyfriend or even playing the field.