Jerry Seinfeld Appears to Be A Splendid Dad for His Daughter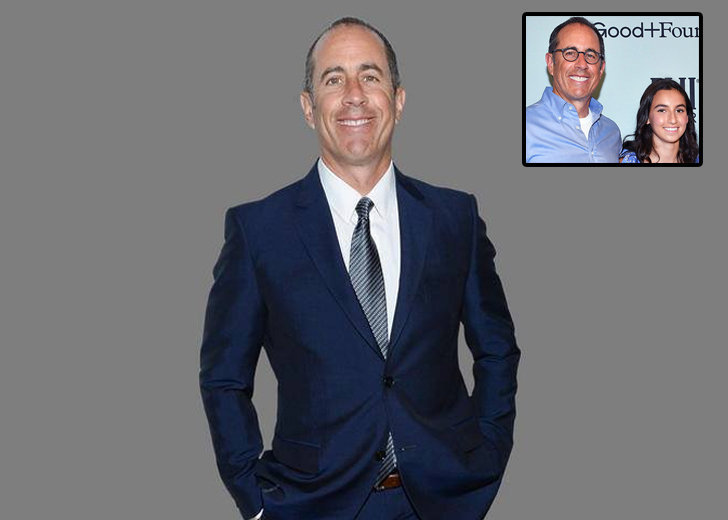 Jerry Seinfeld and his wife Jessica Seinfeld are parents of three children — a daughter and two sons.
The actor and his wife are very close to their kids and often post about them. Seinfeld has also talked about fatherhood and his relationship with his children on multiple occasions.
Back in 2019, Seinfeld revealed he didn't want to be one of those disapproving dads. For the same reason, he shared he didn't intimidate his daughter's boyfriend.
"I was really determined not to be those dads," he said. "I hated those dads when I was a kid dating and you would go to a girl's house and the father would be so mean, and I didn't want to be that guy."
Seinfeld further added that while he felt "possessive and protective," he refused to be a dad like that.
Jerry Seinfeld and Daughter Sascha Seinfeld
While Seinfeld has remained in the spotlight ever since starring in the iconic sitcom Seinfeld, he has kept his family away from the public eye.
However, the comedian has also revealed some things about his family. For instance, it was Seinfeld who revealed that his daughter was dating a man named Jack when talking to US Weekly in October 2018.
He shared that both he and Jessica didn't try to "over-parent" and were mellow about their kids dating. "I think we're pretty relaxed. They have to figure it out on their own."
Seinfeld and his spouse later confirmed that Sascha was going to prom with Jack.

Jerry Seinfeld's daughter Sascha Seinfeld with Jack (Source: Instagram)
In June 2019, Jessica also posted a picture of her daughter and her boyfriend all dressed up for prom.
"Prom night for Couple of the Year, Sascha and Jack," she captioned the post followed by a heart with arrow emoji.
Seinfeld and Jessica have also marked the major milestones in their daughter's life. Jessica posted a family picture along with their dogs to write about her Sascha going off to college.
Similarly, the actor and his partner also celebrated Sascha's 21st birthday with a 1920 themed party.
"We are parents of a 21 year old!" Jessica wrote on her Instagram Stories while uploading several pictures from the celebration.
Jerry Seinfeld on Fatherhood
Throughout the years, Seinfeld has talked about his views on fatherhood and parenting.
When talking to Mr. Potter, he shared he gave his kids more freedom than most other parents did.
"I'm not that involved in their school stuff. I'm not involved in their social stuff," he said. "I am just always around them and I'm very good at drawing them out, you know?"
Seinfeld further added that he thought it was good that children had their own life which their parents know nothing about.
He also noted that letting children struggle was a good thing, calling struggle a gift.
But despite his relaxed attitude to parenting, Seinfeld previously shared he got very upset with his daughter when he found her watching the Kardashians on the phone.
Seinfeld explained he was offended by reality television and didn't approve of his daughter watching the Kardashians "not doing anything interesting."