Jensen Ackles' Portrayal of 'Batman' Proved Troy Baker Wrong
Troy Baker has been proven wrong by Jensen Ackles' work as Batman.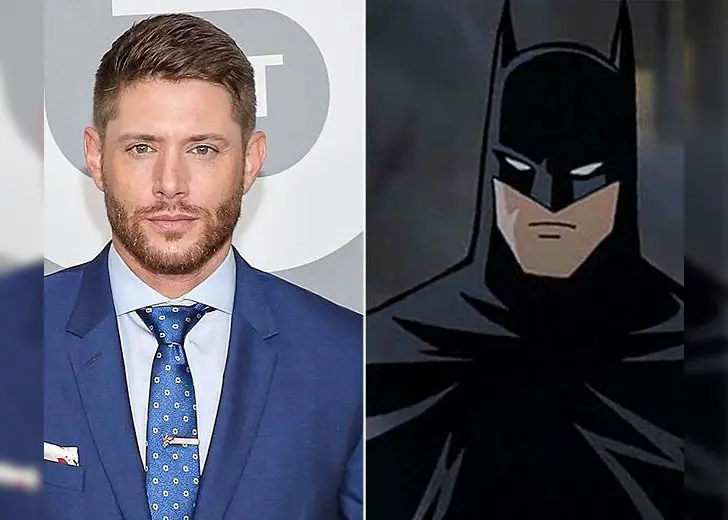 Jensen Ackles has proved doubters wrong with his work in voicing the caped crusader and his alter-ego, Bruce Wayne, in the recently released Batman: The Long Halloween, Part One, and Batman: The Long Halloween, Part Two.
Troy Baker, who has voiced the dark knight's arch-nemesis, The Joker, in the movie praised his fellow voice actor, despite him initially having doubts. 
Baker himself is known to have voiced Batman on numerous occasions, and he did not hold himself back in singing praises of Ackles. 
Jensen Ackles as The Batman
In 2010, the popular Supernatural actor, Ackles, voiced DC Comics character Jason Todd, a.k.a. Red Hood, in the direct-to-video animated feature Batman: Under the Red Hood. His performance in the movie is still talked about today. A decade later, the actor is back working with DC as the voice of Batman.
While speaking exclusively via video conference with Entertainment Weekly, the relief of finally getting a chance to talk about his character and the movie can be noticed on the actor's face.
In the interview, Ackles stated that he wasn't looking forward to play Batman in particular, but was rather anxious to play whatever was offered to him. However, after it was revealed to the actor that he would be bringing the well-known character to life, Ackles "couldn't help" himself. 
The animated feature film is brought to life by Warner Bros.
The first installment of the movie was released on June 22, 2021, while the second part was made available on July 21, 2021. The duology can be purchased on Blu-ray, DVD, and digital download.
Entertainment media website IGN, in their review of the first installment of the movie, labeled Ackles "to be a strong casting choice" and called his version of Batman to be "scary while still having a youthful aura about him."
Troy Baker Praises Ackles
Baker, who has voiced The Joker in the animated movie, has recently praised the work of Ackles. As per the actor, Ackles is a perfect choice to play the masked vigilante. Speaking exclusively to Cinemablend, the former Batman voice actor said: 
Jensen, I've got to give him props, and I've said this with every other interview I've done today, I really, really commend his performance in this. 
He further said that to voice act a character as established as Batman was a huge challenge. Additionally, Baker made an important point regarding the work one has to put in while rendering their voice to fit the two-faced character.
According to him, One has to make sure it is not always about having a "low" and "menacing" sound to do Batman, "You [also] have to be Bruce and be acceptable and believable." Baker said Ackles' Bruce helped him "believe in Batman in such a unique way." 
Given his pedigree as the voice of Batman on several DC projects, one has to be on board with Baker.
For him, it was another opportunity to showcase his talent as The Joker, having previously portrayed the popular villain in movies like Batman: Arkham Origins and Batman: Assault on Arkham. 
Baker Had His Doubts Proven Wrong
While speaking at the Warner Brothers Home Entertainment star-studded CC@Home panel discussion, Baker confessed that he was doubtful about his co-star's portrayal of Batman but admitted that he had been proven wrong.
During the discussion, the veteran actor said,
Jensen, I told you offline, but I will say for the benefits of everybody, here bro, you smashed it. I was a little, you know, arms folded. I was like, I don't know if you can do this.
Baker continued his praise by comparing Ackles with great former Batman actors like Adam West and Kevin Conroy. He concluded by telling Ackles that he has stood "shoulder to shoulder [with the others]."