What Happened to Jenni Rivera's First Husband? Why Is He in Jail?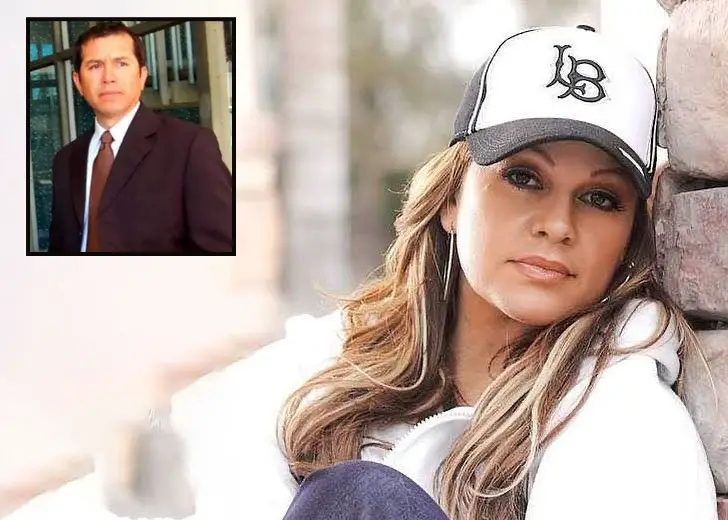 Jenni Rivera — who had a tragic death due to a plane crash in December 2012 — had married José Trinidad Marín in the early 1980s.
Together, she and her first husband also welcomed three children: Janney, better known as Chiquis, reportedly born in 1985, Jacqueline, born in 1989, and Michael, born in 1991.
Interestingly, the former coupe's first child, Chiquis, was born when the late regional Mexican singer was around 15-year-old and still in high school. Additionally, Jenni Rivera and José were also not married at that time
But Rivera could not take her marriage with her first husband work for too long. In 1992, she ended her marriage, citing physical and emotional abuse. She then moved on with her second husband Juan Lopez
Jenni Rivera's First Husband Reportedly Also Abused the Singer's Sister and Daughter
Two years after Jenni split with her former husband, a similar accusation was made against José again.
The singer's younger sister, Rosie Rivera, confessed that Jenni's ex-husband sexually molested her while revealing he did the same with his daughter, Chiquis. A further physical examination also showed that he had molested his second child, Jacqie.
And even though the molestation case was opened in 1997, José was only apprehended in April 2006. He reportedly spent the initial nine years [after the case was opened] as a fugitive.
Finally, when he was arrested, he was convicted of sexual assault and rape — and in June 2007, he was sentenced to more than 31 years in prison without parole.
What Happened inside the Courtroom
On the day of the sentencing, José stood in the court while some of his family members offered their forgiveness to him.
"I just would like to tell my father that I love him and I forgive him," Chiquis said. "He may not think that I love him, but I do."
However, José, who looked sullen and detached, refused to make eye contact with his daughter or other family members, despite their several efforts to speak directly to him.
Jenni also spoke on that day and first apologized to Judge Joan Comparet-Cassani and the courtroom bailiff for the past actions of her family.
"We were sometimes a problem," she said while explaining, "because, I guess, because there was so much emotion involved."
She later ended her remarks by saying, "I'm glad this is over."
In addition, Jenni's sister, Rosie, further addressed the court, stating she had lost her innocence at age eight because of José. She added she also lost her trust "in men, herself and the world" for years afterward.
The judge, Comparet-Cassani, ended the session after she sentenced the singer's husband to 31 years to life in prison. She also opined that she considered child molestation among the three most horrendous crimes — below murder and torture.
José Trinidad Marín Is Still in Jail
At present, Marín is serving his sentence of 31 years to life in prison. The last time the fans of the Rivera family heard about him was when Chiquis featured him in her wedding vlog in 2019.
In the vlog, the singer's sister Jacqie came into her room to hand her a phone, with her dad on the line.
"Hi, Dad, I have your little girl here," Jacqie told her father as a glowing Chiquis took the call nervously.
He then asked his daughter how she was doing, to which she replied, "I'm really nervous but happy to hear your voice."
Chiquis married her ex-husband, Lorenzo E. Mendez Ronquillo, in June 2019. But a year later, in September, she announced her divorce from him, claiming it was a mutual decision.