How Jelly Roll and His Wife Bunnie Xo Set Perfect Relationship Goals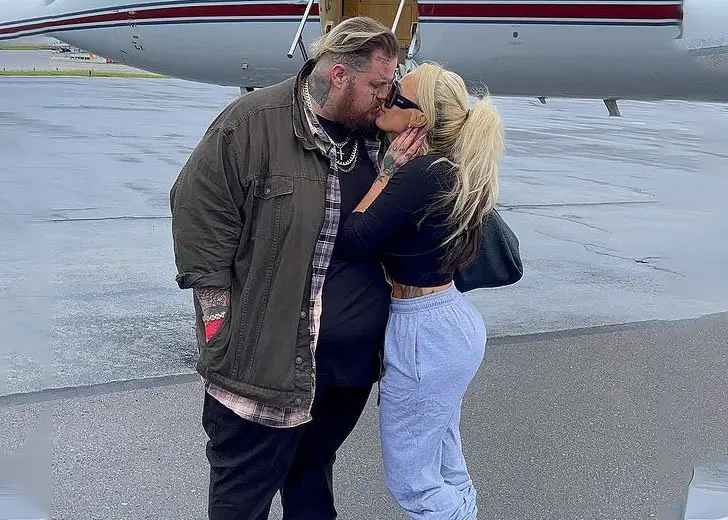 Jelly Roll and wife Bunnie Xo have been together for a while now. They recently celebrated their 5th anniversary.
The duo, who never shy away from showing love to one another, regularly post about special occasions on social media.
Roll's birthday is definitely special to her. And she recently took to her Instagram to wish him on the special day.
Jelly Roll's Wife Left Him a Cute Message on His Birthday
On December 4, 2021, Bunnie Xo made two back-to-back posts on her Instagram wishing her husband on his 35th birthday.
The first post was a video compilation with a shorter caption. The video showed them having a happy time together, whether that be at home, his concerts, photoshoots, and other places and scenarios.
She began the post by wishing him a happy birthday, calling him the soul she would search for in every life they had together. 
She ended the post by welcoming everyone to send him good wishes.
Bunnie declared she would make a long, sappy post later. And she did, pouring her heart out for her partner.
The Dumb Blonde podcast host started the caption by calling her husband her "soulmate" and "bestie for the restie."
"You're finally starting to catch up to me in years," she joked. "I can't think of a better human I want to grow old & grey with."
Remembering the times when they first started going out, she said they were the "wild ones" filled with chaos, but that they had now created a peaceful life together.
She further gushed about him, saying she had never had any man teach her valuable lessons in a constructive as he had.
Bunnie thanked Roll for setting the bar high for her and being the "eternal flicking light" to her fire.
Finally, she ended the caption by promising to always find enough light to love him, despite her darkness.
Inside Jelly Roll's Family Life
Jelly Roll has been with his wife Bunnie for over five years now. The couple celebrated their 5th year anniversary on August 31, 2021.
However, it hasn't been an easy five years. They have had to endure a lot of bullying and hatred.
In a post she made on April 2021, she admitted Roll not being her type when they first got together. But she recognized the connection she felt with him.
Bunnie wrote about being exhausted with the constant hate she got for loving her husband. She also called out the haters, telling them to be "better humans."
The couple is parents to Roll's daughter Bailee Ann. Roll had her with a woman named Cheyenne Murphy.
She was born on May 22 and is 13-year-old at the time of writing. She is a middle-schooler and also an upcoming artist.
And, even though Bunnie is not her biological mother, Bailee has acknowledged the difference her presence has made in her and her father's lives.