Is 'Mountain Monsters' Star Jeff Headlee Alive? About His Age and Death Rumors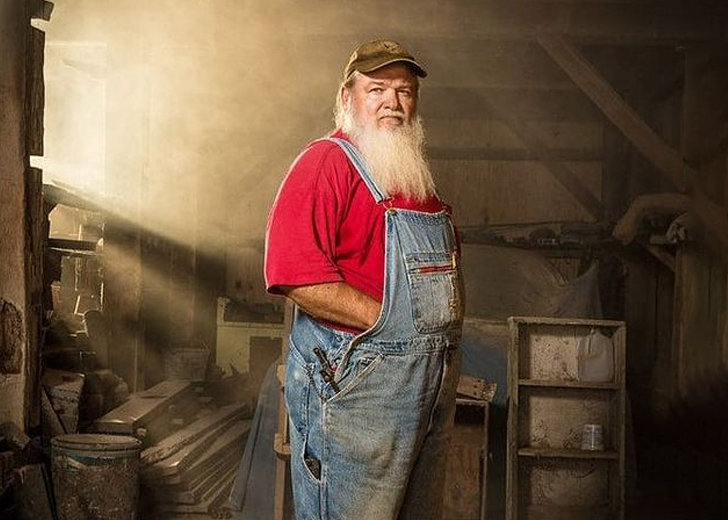 If you have watched Travel Channel's reality TV show Mountain Monsters, you must be familiar with Jeff Headlee.
In the cryptozoology-themed reality television series, Headlee starred as a researcher with the Appalachian Investigators of Mysterious Sightings (AIMS) team.
The team consisted of six native West Virginian hunters and trappers, who researched and tracked unidentified creatures in the Appalachian Mountains.
According to IMDb, Headlee appeared in six episodes between 2013 and 2017. His last appearance was in an episode titled 'The Rogue Team Rises: Part 1.'
Since his last television appearance, the former reality television star has completely disappeared from the spotlight.
Because of that, many viewers of the show are seeking his recent activities, while some even inquire if he is still alive or not in the wake of his death rumors on the internet.
Are Jeff Headlee's Death Rumors True?
Good news for all the Mountain Monsters and Headlee fans: Headlee's death rumors are false.
The reality TV star is still alive and living a healthy life. In the most recent instance, he spoke about his recent happenings during the October 25 episode of The Dead Zone Paranormal Radio Show.
When the interviewer asked him about his family, he informed that he had been enjoying his life with his boys, apparently his sons, and his wife, Tammy Snyder.

Jeff Headlee poses with his grandchildren in November 2021. (Photo: Facebook)
He shared his wife had a breathing problem for some time, but on the bright side, his youngest son Alex, who turned 19 in 2021, recently welcomed a new kid.
Jeff Headlee Is Currently Owner Operator at H&S Trading Post
Headlee further revealed that he was working at an antique store called H&S Trading Post during the conversation.
"If you're [looking] for Antiques, Collectibles, Architectural Salvage, Hardware, Doors, Windows, Primitives, Furniture, Cast Iron & a whole lot of more JUNK!" the store's description on its Facebook page reads.
His Facebook profile shows that the Vienna, West Virginia native, has been the owner and operator of the store since 1989.
Besides, he studied at West Virginia University in Parkersburg from 1977 to 1978.
After completing his education and starting a business, he married his longtime wife Snyder on July 21, 1990. The couple went on to have two children: Alex and Cody Brian Headlee.

Jeff Headlee with his two sons and grandchild in June 2020. (Photo: Facebook)
At present, Headlee, his wife, their children, and grandchildren reside together in Waterford, Ohio, where his store is also located.
What Is Jeff Headlee's Age Now?
The Mountain Monsters researcher has been very secretive about his personal life, due to which various details about him remain under wraps.
However, according to multiple online tabloids, Headlee was born on December 21, 1957, making him 64 years of age as of December 2021.
On December 21, 2021, the official Facebook handle of Travel Channel also posted a picture of him, wishing him a happy birthday.
"A big HAPPY BIRTHDAY to the one and only Jeff Headlee! The AIMS team wouldn't be the same without you," the caption read.
Soon, he was showered with over a hundred birthday wishes from his fans and friends on the post.