A Glimpse into the Family Life of JD Pardo with Wife and Children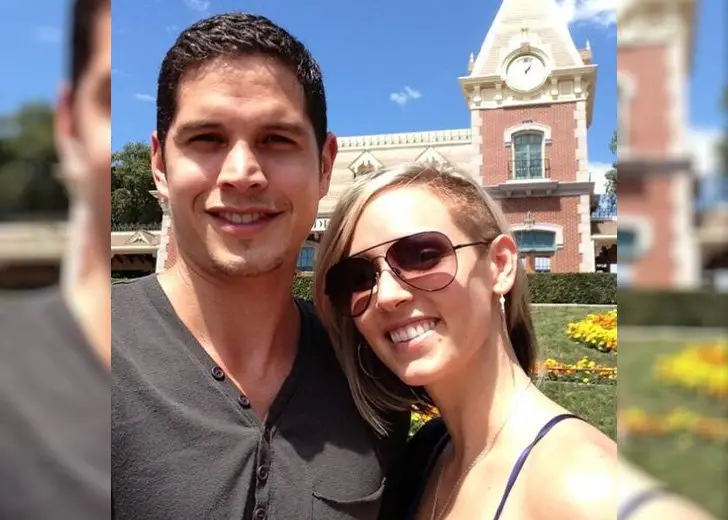 Jorge Daniel Pardo, popularly known as JD Pardo, has recently made headlines for his stunning performance in Mayans M.C. 
Padro stars in the lead role of Ezekiel 'EZ' Reyes in the FX series. 
The fourth installment of the series recently debuted, and fans cannot get enough of the bad boy. 
They wonder about his personal life with his wife and kids even though the actor is notoriously private. 
JD Padro and His Wife Emily Frlekin
According to Cinemaholic, Padro is currently married to Emily Frlekin, with whom he lives in Los Angeles. The couple tied the knot in 2010 and have been together ever since.

JD Padro and his wife, Emily Frlekin, at Disneyland in 2013. (Source: Emily Frlekin/Twitter)
For the longest time, fans speculated he was gay after he took on the role of Eddie Araujo role in A Girl Like Me: The Gwen Araujo Story.
But after he tied the knot with Frlekin, those rumors finally dissipated.
The outlet reported Padro's wife is an English literature graduate from UC Berkeley and works as a project manager at The Black Card Circle Foundation. 
Frlekin's company is a non-profit public charity organization that works to improve the quality of human life. 
They raise awareness and provide funds for the education, environment, healthcare, poverty relief, and global development sectors.
Cinemaholic also reported Padro's wife loves to travel, based on an old travel blog she kept until 2011.
Since the actor is a private person, very little is known about their marriage or love story.
The couple has never disclosed any details about their life together. Padro even refrains from posting his partner on his social media even though he openly talks about his children. 
JD Padro on Raising His Kids
Padro and his wife have two children. His oldest daughter was born in 2017, while his younger son was born in 2021. 
The actor often poses alongside his son and daughter on Instagram, but he has never revealed their names. 
Last June, on father's day, the actor uploaded a video of him playing with his children. 
In the caption, he explained he was beyond exhausted, but his children didn't understand that. 
They were just happy knowing their father was home.
He added there was no greater blessing or responsibility than that and hoped to be a better man and a father for his children. 
Previously, he also spoke about fatherhood during an FX Get to Know You segment. When asked what the one thing that always cheered him up when he was in a bad mood was, he said;
"My daughter. It doesn't matter how complicated things might get, when you see a child—and she's two-and-a-half—but when you see a child and they're looking at things like it's not complicated, they're in the moment."
He added his daughter would get happy as quickly as she got sad because, as a kid, she could let go of her emotions. 
His daughter would ask him for his time, and when he said 'not now, tomorrow,' she would get sad, but as long as he was around, she was happy.
And that would brighten up his mood.