Jason Mraz Had 'Experiences' with Men Even When Together with His Wife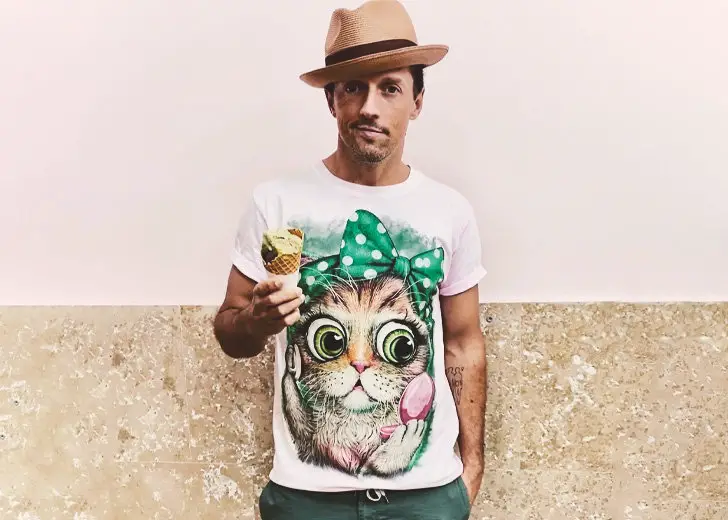 Jason Mraz, a renowned guitarist and singer whose multiple songs made it to the Billboard Hot 100 chart is a married man. He has been married to his girlfriend-turned-wife, Christina Carano, for over six years, i.e., since October 25, 2015.
But credits to his personal life, the singer has made the headlines time and again. His fans have seen it all — from the broken marriage with his first wife to his ex-girlfriends to people questioning his sexuality. 
Yes, you read it right! He claimed he had "experiences" with men while with his present wife. But interestingly, he was simultaneously in a strong relationship with Carano.
Jason Mraz Admits Having Experiences with Men
In June 2016, Mraz wrote a poem celebrating Pride Month for Billboard and ended the poem with the line, "I am bi your side." The particular line immediately led to several speculations about his sexuality, questioning whether he was gay or bisexual.

Jason Mraz's poem celebrating Pride Month. (Photo: Billboard)
A month later, he spoke with Billboard and shared that he had never thought the poem [or the line] was going to be "so telling." Adding to that, he went on to admit that he had "experiences with men," even when he was dating the woman who later became his wife.
He then explained:
It was like, 'Wow, does that mean I am gay?' And my wife laid it out for me. She calls it 'two spirit,' which is what the Native Americans call someone who can love both man and woman. I really like that.
Stating this, he hinted at being a bisexual man before tying the knot with Carano. However, he didn't comment on how he described his sexuality at present and whether he had experiences with men afterward.
Is Jason Mraz Still Married?
The answer to "is Jason Mraz married?" is affirmative. Mraz is still married to his wife, Carano, who also goes by Tina. But he has presently managed privacy around his personal life, which has kept the couple's daily happenings under wraps.
Otherwise, the singer occasionally took to his social media to talk about his marriage and wife.
For instance, he shared a snap from his wedding day on October 25, 2017, to mark the day of his second wedding anniversary. He had tied the knot in an outdoor ceremony surrounded by Virginia forest at the Pole Green Historic Church in Mechanicsville.
In 2018, Mraz also revealed that his studio album Know was dedicated to his wife while speaking with Pandora.
"This is really an album of love letters. Love letters that I wrote mostly to my wife, but also to myself to constantly remind myself that love is the answer," he said.
Prior to his present marriage, the 'I'm Yours' singer was married to an actress Sheridan Edley for about a year in 2001.
Following that, he got engaged to singer-songwriter and long-time close friend Tristan Prettyman on Christmas Eve 2010. But six months later, he broke off the engagement.