Janet Jackson's Ex-husbands — Take a Glance at Her Personal Life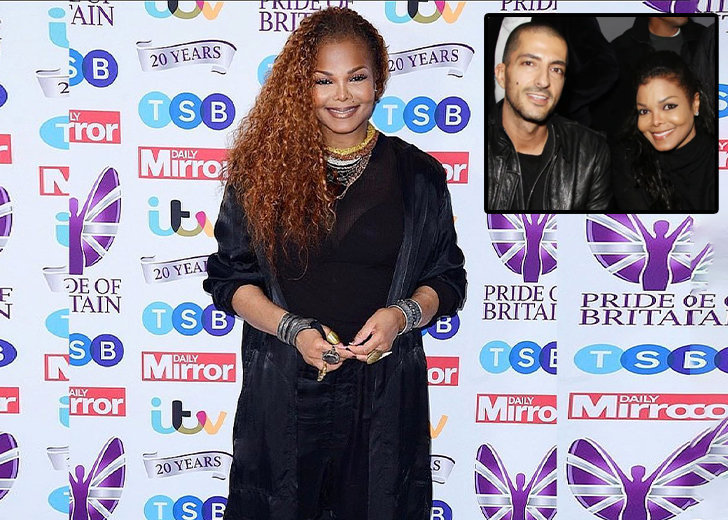 Janet Jackson has been surrounded by relationship rumors and speculations since she was in her teenage years. 
The first one was with then-24-year-old NBA star Magic Johnson when she was caught kissing him during the American Music Awards. She was 17 at the time. 
A long time has passed since then, but Jackson has been careful not to spill too much about her boyfriends or husbands. 
But then again, there is only so much you can keep to yourself when you have the celebrity status of being Janet Jackson. 
Over the years, Jackson has been married a total of three times, and she's had a few boyfriends along the way. 
Meet the men Jackson once called her husband. 
1. James DeBarge
James DeBarge catapulted to fame in the '80s thanks to the musical recording group his family formed back then. 
Jacksons and DeBarges were acquainted as both families were working effectively in the same industry.
Jackson got married to DeBarge on September 7, 1984. At the time, Jackson was 18, and her then-husband was 21 years of age. 
Sadly, the marriage didn't last long as things between the young couple turned sour in less than a year. Jackson and her first husband annulled their marriage in 1985. 
Rumor has it that DeBarge also fathered a secret child with Jackson during their marriage. 
2. René Elizondo
René Elizondo and Jackson first met when he was a backup dancer for her sister La Toya Jackson, and ended up becoming a pillar in her life. 
The two even worked together as Elizondo worked on some of her popular music videos as a director and songwriter. 
During an interview with EBONY (via Closer Weekly) in 1993, the songstress opened up about how Elizondo had become a dear friend to her from the get-go. 
When I first met him, I was going through so much and I would call him and I would cry on the phone.
Elizondo and his then-girlfriend were also on a rough patch, but he and Jackson were still just friends — best friends but just friends. 
"Then, when I was 20," Jackson recalled, "It was the strangest thing when we started being attracted to each other."
The news of Jackson taking Elizondo as her spouse never made big headlines. It was only in 2000, when the news of their divorce broke, that people took notice. 
They cited irreconcilable differences as the reason for their divorce. 
Still, it has been reported by multiple sources that they were married from 1991 to 2000. 
3. Wissam Al Mana
Unlike her first two husbands, Jackson's third husband was not an artist by profession. He is a merchant and a proud one at that. 
Jackson met Qatari businessman Wissam Al Mana during a hotel opening in Dubai back in 2010. Two years later, they got married in secret. 
Jackson even dedicated her 2015 release 'No Sleeep' to Al Mana.
The couple even welcomed a child together in January 2017. However, soon after the birth of their son Eissa, the couple split. 
In an exclusive interview with People, Jackson's elder brother Randy outed that the divorce was fueled by Al Mana verbally abusing his sister on the regular and making her feel like a prisoner in her own home. 
The businessman's attorney denied all of these allegations and claimed that he was in "great sadness" because of their marriage breaking down.