Jana Duggar's Siblings Supported Her throughout Child Endangerment Case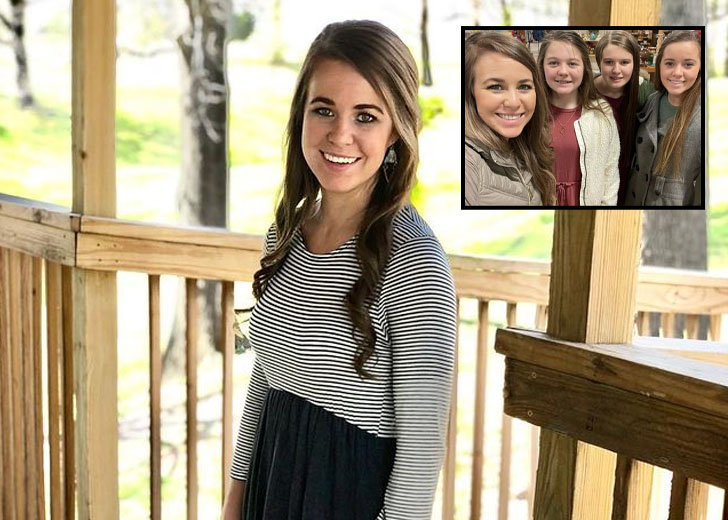 Jana Duggar found herself in a messy situation after some hefty accusations were levied against her in September 2021.
This was around the time her brother, Josh Duggar, was convicted of a heinous crime regarding child pornography.
But, unlike her brother, Jana's charges weren't that serious. And also, she had the support of her siblings throughout the ordeal.
Jana Duggar Was Charged with Child Endangerment
On September 9, 2021, Jana was charged with the endangerment of a minor. The charges were registered at a district court in Washington County, Arkansas.
In her social media statement, Jana said that the incident in question happened when she had been babysitting a few kids.
One of the kids wandered outside without her knowledge, and a passerby called the police upon seeing the kid.
She also talked about the incident being scary and her gratitude towards the law enforcement. Then, the reality TV personality refuted the rumors that she had been arrested.
The charges could have had her pay fines or spend 90 days in jail.
On September 23, Jana pleaded not guilty to the charges against her. At this point, it had been clear that her case had no connection with her brother Josh or his deeds.
After her pleading, the case was set to go to trial. Jana was to appear on the court again on January 10, 2022.
In a stark turn of events, she pleaded guilty in December 2021. As a result, she was ordered to pay a fine of $880.
Things escalated quickly since this change, and the case was settled outside court, as reported by Us Weekly.
In her statement, Jana revealed that the police and child welfare had looked into the situation and determined that the child who wandered outside was safe.
"In the end I was just upset at myself that it had happened at all, but so thankful it all ended safely and that's truly what mattered the most to me," Jana wrote at the end of her statement.
Jana Duggar's Siblings Had Her Back
Jana is one of the 19 children of her parents. She had her siblings pitching in and supporting her during difficult circumstances.
Jessa Duggar, one of her siblings, was the first to come to her defense. She took to Instagram stories on December 13, 2021, to voice her opinion on the matter.
Calling the incident "an honest mistake," she said that the kid had slipped out the door unnoticed at one unsupervised moment.
She also said that the incident could have happened to anyone.
"I'd trust her with my kids any day of the week," Jessa continued, calling Jana one of the "most amazing" women she knew.
Towards the end of her writing, she told everyone to cut Jana some slack as she was just human.
Soon after Jessa's stern words of support, Jana's cousin Amy Duggar, too, joined her.
In her December 14 tweet, Amy said that parents had to watch their kids and not have someone else do it all the time.
Her ambiguous words generated a bit of backlash. So, Amy clarified what she meant in a later post.

Jana Duggar's cousin Amy Duggar supported her through an Instagram post. (Photo: Amy Duggar/Instagram)
She said that she was not opposed to using babysitters when both the parents were working.
But she was, however, opposed to those who used relatives and friends as babysitters "simply because they can."
Continuing her explanation, Amy opined that older kids were not built-in babysitters for the young ones.
In another Instagram story, she said the incident "couldn't have been intentional" and sympathized with her cousin. "Watching multiple kids is hard! Bc there's so many of them and you only have two eyes!!"