What Happened to Jamie Otis' Baby Nephew? Hooked up to Tubes in a Hospital Bed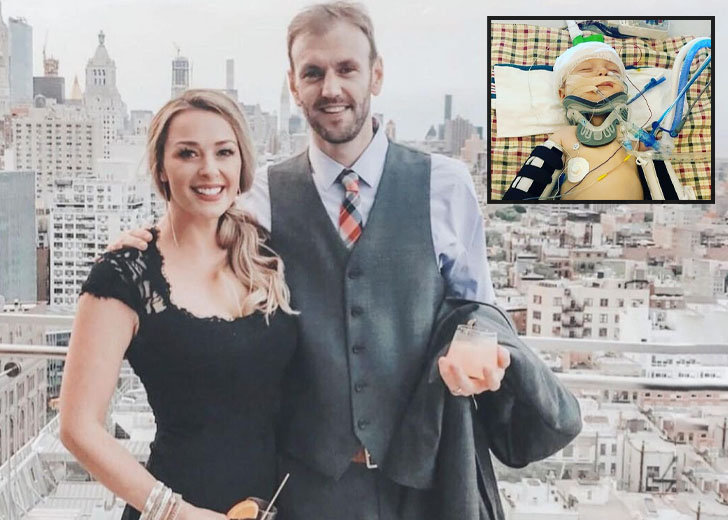 On September 1, 2021, Jamie Otis' sister lived through every parent's worst nightmare. 
She had dropped off her son, Otis' nephew, Jayme, at the babysitter's just like any other day.
Little did she know that the next time she'd see her child, he'd be struggling for his life. 
Jamie Otis Received a Call from Her Sister
On September 3, 2021, Otis put up a picture of herself spending time with her babies. Unfortunately, as adorable as the photos were, the captions were bearers of grim news. 
She shared that she was thankful to have been able to hold her children.
At the same time, she felt awful that her sister would not be able to rock her babies to sleep.
Otis added her sister got a call the day before that was every parent's worst nightmare. 
She affirmed that Otis and the family drove up to be with her sister immediately, but not much else was revealed. 
What Happened To Jamie Otis' Nephew?
Over the next couple of weeks, the reality star filled everyone in on what had happened on that fateful day — however much she knew.
Apparently, a couple of hours after Otis' sister dropped her son off at the babysitter's, she got a call saying that her son was in an ambulance on his way to the hospital. 
Jayme was having multiple seizures. 
In another post from September 10, 2021, Otis shared that even when his parents got to the hospital, the seizures continued.
Upon further investigation, it was revealed that he had "a broken clavicle, brain bruising & bleeding & several more bruises all over his little body."
Their sweet baby boy - the same one who was just sitting up & happily babbling while playing with his toys was lying unresponsive in a hospital bed. He was in an induced coma & intubated. He had wires, tubes, monitors & braces all around him.
Jamie Otis' Nephew Is Recovering Well
Thankfully, little Jayme would make a full recovery. The reality star couldn't help but thank all her fans and followers who prayed for him. 
In a post dated September 27, 2021, Otis shared that there had been no progress with the criminal investigation regarding the issues.
She clarified that according to the trauma doctor, the injuries that the toddler suffered could not have been from a fall. 
Someone had to have done that to him! 
Understandably, Otis wanted the person responsible to be held accountable for this unimaginable act of cruelty.
She urged her followers to get in contact with Lt. Garry Williams of the Cortland County Sheriff's Dept. if they had any leads. 
While thanking her followers for their prayers thus far, she requested them to help her and her family keep the case alive and to ensure that such acts of perversion didn't repeat themselves. 
To help out her sister, Otis even started a GoFundMe page in secret and managed to raise fifteen thousand dollars to help out with her nephew's hospital fees. 
She also assured that she would keep everyone in the loop as long as her sister and brother-in-law were okay with it.