Jacques Torres Never Stopped Eating Chocolate for His Weight Loss — The Reason behind His Transformation
"I realized I wanted to be around for my child."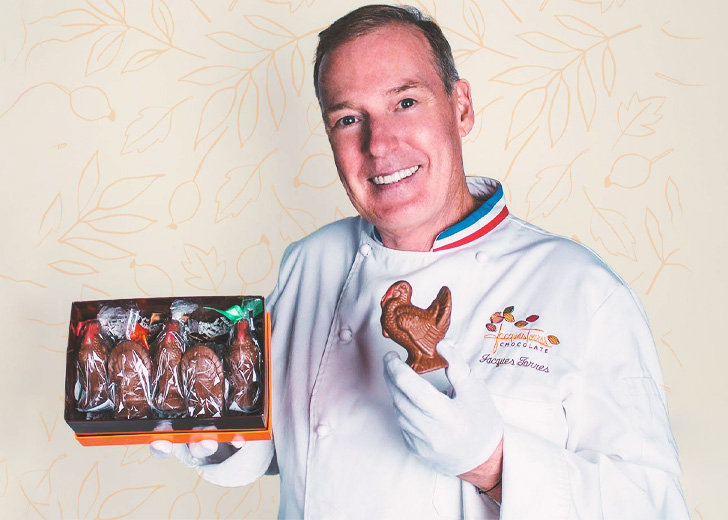 Netflix is famous for its original scripted series, but the streaming giant also has a knack for creating binge-worthy reality shows.
The platform seems to deliver the best cooking shows and among all the quality cooking programs, Nailed It is often hailed as one of the most entertaining baking shows. The bake-off competition pits amateur bakers against each other as they recreate complicated recipes for a shot at a $10,000 cash prize and the coveted Golden Baker's Hat.
The series premiered in 2018 and has received multiple Primetime Emmy recognitions and scored an MTV Movie Award for the best lifestyle show. But the driving force behind the show is not the food or baking. Instead, it is the host, judge, expert pastry chef, and chocolatier Jacques Torres. 
Torres gives the competitors serious advice with his experience and knowledge of the cooking world and a contemplative attitude. But cooking advice is not the only thing he can give out. He can also offer weight loss tips to anyone who needs it. 
Jacques Torres' Weight Loss
Viewers who tuned in to Nailed It has watched and wondered how Torres lost "almost 60 lbs." in 2018. The pastry chef revealed that he adjusted his dessert-filled diet, but not before consulting a doctor first. 
Torres noticed that his metabolism was not working as it used to. He was getting heavier but knew it was not the kind where he was healthy and shared that he knew he had a "fat liver," which was a sign for future health troubles. 
Concerned, the chef consulted his doctor, who gave him a reality check. 
The doctor looked at me and said, "Look, you have a very young child. If you want to see your child reach 20, you have to change your lifestyle." I realized I wanted to be around for my child. 
The doctor advised him to see a nutritionist, which he did. The nutritionist taught him portion control and adjusted his eating habits. He cut carbs for a year, which was challenging, but the one thing he did not give up was chocolate. As a chocolatier, he ate a little chocolate here and there. 
He also biked to work as his daily exercise, weighed himself once or twice a week, as recommended by his nutritionist. 
Jacques Torres' Motivation Was His Family
The chef shared that his family was the motivation for his change of lifestyle.  
Torres, who has been married to his wife and chocolatier, Hasty Torres, since 2007, has a son who is almost five years old and a daughter who is two years and four months. In an interview with Delish, the chef shared that his family was everything. 
The chocolatier noted that as much as he wanted to make his company successful, he also wanted to raise his little one and be there for them for many years, creating memories with his family, which is why he became healthier. 
The chef noted that he felt better and could run after his little one much easier after changing his lifestyle.