Jacqueline MacInnes Wood and Husband Elan Ruspoli Expecting Third Kid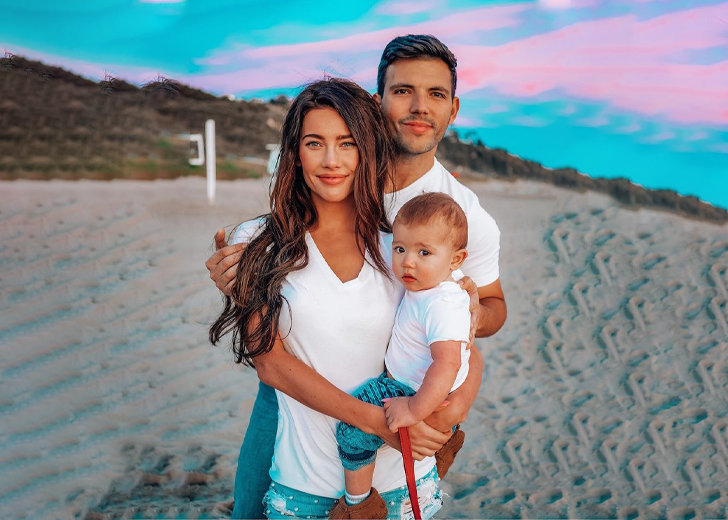 Jacqueline MacInnes Wood, a renowned Canadian actress, musician, and television personality, has been married to her husband, Elan Ruspoli, since July 2018.
From their marriage, the happy couple has already been blessed with two kids [both sons]: Rise, born in March 2019, and Lenix, born in February 2021.
But Wood and Ruspoli do not seem to be done yet, as they are now expecting their third baby.
While speaking with People in November 2021, the actress announced that she was again pregnant with her husband's baby.
"I am excited to announce that I am pregnant with my third child, due this spring. Elan and I dreamed of having a large family as we are both only children and are over the moon that our dreams are coming true," she said, revealing the due date for her third baby is in spring 2022.
Jacqueline MacInnes Wood and Husband Elan Ruspoli's Baby News
The exciting news related to the third baby came less than one year after the birth of the couple's second child, Lenix.
Apart from the interview with People, the diva also broke the news during her appearance on The Talk, a CBS' Daytime Emmy Award-winning talk show, in the same month.
The Bold and the Beautiful actress had announced her pregnancy with her second baby in October 2020 with an Instagram bump reveal.
"Once you pop, the fun don't stop! Round 2 Lego! #23weeks," her post's caption read.

Jacqueline MacInnes Wood with her husband Elan Ruspoli and their two sons. (Photo: Instagram)
Likewise, Wood had exclusively told the inspiration behind her baby boy's unique moniker while speaking with People after giving birth to the little one in March 2019.
"We chose Rise because to us Rise means growth, the simplicity of moving forward," she stated. "We look to our son as an uplifting force toward positive change and a better world."
Jacqueline Macinnes Wood Regularly Shows off Her Baby Bump
Since announcing her pregnancy, Wood has been regularly posting pictures of her baby bump on Instagram.
Her post, hence, implies how proud, excited, and happy she and her husband, a Creative Artists Agency talent agent, are to welcome the little one.
For instance, she shared pictures of herself on February 5, 2022, showing off her baby bump during a brief outing on a boat.
In the pictures, she wore a hat and a blue dress to match the color with the sky and water in the background.
Similarly, she wrote, "Euphoria Mama has entered the chat" while posing for a bold picture, where she again showed off her growing belly. 
The Couple Had an Impromptu Wedding
The happy family started to take shape after Wood and Ruspoli decided to walk down the aisle in 2018.
The pair reportedly ended up getting married during a trip to Italy along with friends. And they were happy with an impromptu wedding because the actress didn't want a traditional wedding.
That was because she had participated in enough showy weddings on The Bold and the Beautiful.
Hence, one of their friends officiated their wedding, while the bride and groom happily said yes to each other. Later, when they returned back to the USA, they made their marriage legal by signing official wedding papers.