Who Is Jack Wagner Married to Now?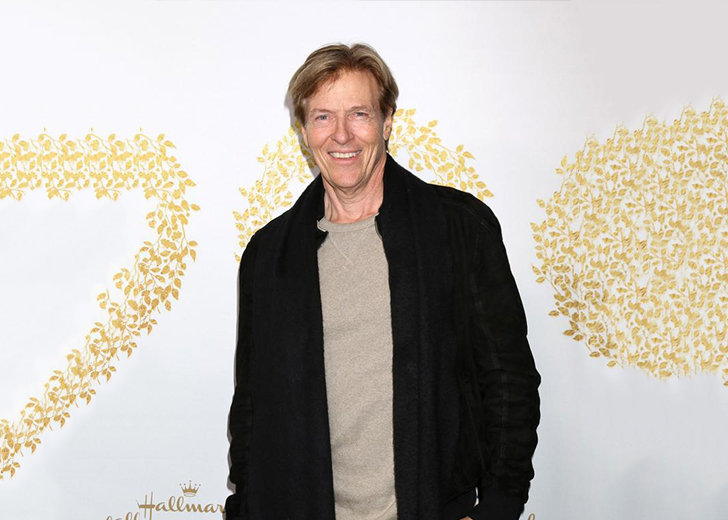 General Hospital was one of the most popular daytime soap operas in the 80s. 
As a result, the soap opera launched the career of many of its cast members. 
One of them was Jack Wagner, who took on the role of Frisco Jones. 
Audiences loved him and his on-screen partner and real-life wife, Kristina Wagner.
Kristina starred as Felicia Cummings, in love with Jack's Jones.
The duo had such electrifying chemistry that it lent itself behind the cameras. 
Jack Wagner and His Former Wife
The couple dated for a while and made their relationship public when Kristina became pregnant with their first child, Peter.

Jack Wagner's former wife and son, Harrison (Source: Kristina Wagner/Instagram)
They eventually tied the knot at a private wedding chapel in Lake Tahoe, and in 1995, they welcomed their second son. 
Fans loved the duo, and at one point, they were even considered a power couple in Hollywood.
But in 2006, fans were shocked to learn that Jack and his wife had gotten a divorce.
At the time, Jack issued a statement in honor of his former wife. 
The actor stated that the marriage was amazing while it lasted. 
He also expressed his gratitude to Kristina for teaching him everything she could and giving birth to their wonderful sons. 
Jack made peace with the end and moved on, but his former wife had a harder time. 
After the divorce, she left General Hospital and took a break from the industry to get a college degree. 
Even many years after the divorce, Kristina still had difficulty facing her former husband. 
In 2013, the former couple reunited on General Hospital for the 50th anniversary of the show. 
The actress told Soap Opera Digest: "I wasn't completely ready for him, to work with him face to face. I wasn't in the proper place of my recovery with him."
But two years later, after working together on When Calls the Heart, they worked things out, and their relationship was amicable.
Who Is Jack Wagner Married to Now?
For those wondering, "is Jack Wagner married?" the actor is assumed to be single currently. 
After the divorce, the actor dated quite a few ladies, but the closest he ever came to marrying was his Melrose Place co-star, Heather Locklear. 
Heather starred as Amanda Woodward while Jack played Dr. Peter Burns, her character's love interest.
The two fell in love while filming and began dating each other.
In August 2011, the couple got engaged, but unlike their on-screen characters, they did not get the happy ending they hoped for. 
A few months later, in November, they called off the engagement. 
According to TMZ, the pressure of planning their wedding ended their engagement. 
The duo had decided to do that in the interest of their respective families. 
Jack said that the wedding took the focus away from their children, and thus they decided that having a blended family would be disruptive for their young children. 
At the time, Jack's sons were 21 and 16, while Heather had a 14-year-old daughter from her previous marriage.