Jack Grealish Slams Media for Twisting Amber Gill Dating Rumors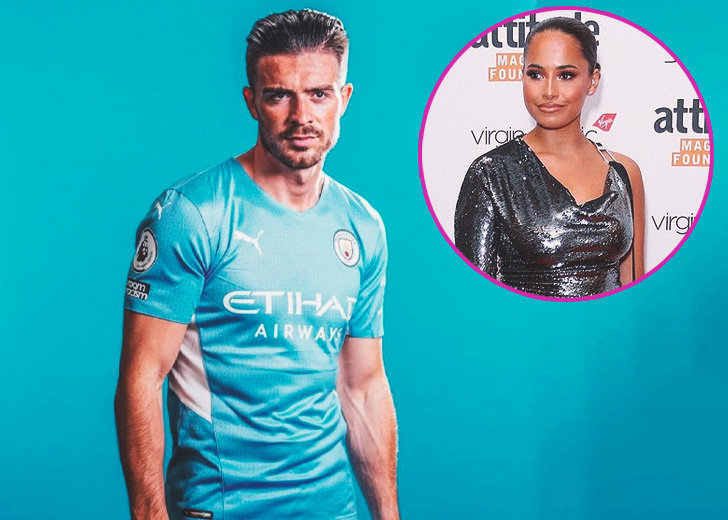 Jack Grealish finally broke his silence regarding his dating rumors with the Love Island winner Amber Gill.
The Manchester City midfielder took to his Instagram stories on Monday morning to slam the claims, writing, "Please don't believe everything you read in the newspapers."
He continued to claim that the "2 biggest lies in newspapers" involved quotes from "sources" and "close pals."
Twitterati React to Jack Grealish's Statement
After Grealish responded to the "cheating" and "dating" rumors on his Instagram stories, Twitterati had their say, too.
"He said the same when he drove a car with [too] much alcohol and left the scene. Should focus more on his football aspect, because he will have a difficult time here if he doesn't," one tweeted.
Another backed the soccer player, writing, "100% there write anything to get people to buy there papers [sic]."
"Anyone who believed this from the [newspaper] is an idiot. It was all insinuations with no proof of anything, and some of it obviously lies. The only people who believed it did so because they wanted to," someone added in support of Grealish.
Amber Gill Also Slammed the Claims
It was Gill who first reacted to the rumors right after it was published by online tabloids. She had also taken to her Instagram stories and first denied dating Grealish and being his girlfriend. She then implied that the false news ruined her current romance with her [secret] boyfriend.
"If you wanted to know who I was really dating... You'll never find out because of this kind of [expletive]...EVERYDAY...STOP LYING," she said in the video she shared in her stories.
A day later, she shared another statement on her social media, revealing she received hundreds of abusive messages and death threats.
In the statement, she said that she was someone who ignored false news and headlines while adding the "2 false articles" written about her invited strangers to "DM the most vile and intimidating things."
She further exposed that some strangers even threatened her life because they believed in "the complete rubbish" story in her personal life.
Clarifying she was never together with Grealish, she said,
For absolute clarity and in MY words, I've never been the 'other woman' not will I ever be. And I would also never use the degrading term 'other woman' either (like we are collectible, trophies for men!).
The Dating Rumor Involving Jack Grealish and Amber Gill
Last week, a few online tabloids reported that the soccer player was simultaneously dating the reality star and two other famous women, Emily Atack and Sasha Attwood.
The Sun even started that Gill was "heartbroken" after finding out Grealish was dating two other women simultaneously. "I'd like to get in touch with Emily and find out if there was any crossover," she told a friend according to the publication.
The tabloid also reported clues like Gill's month-long social media absence, romantic dinner date selfies with a mystery man, and a snap wishing the England squad luck at the Euros earlier this year hinted at Grealish and Gill's relationships.
But again, both of them have dismissed all the dating news, claiming they are false stories.