Jack Dylan Grazer Comes Out as Bi — A Look at His Self Discovery after Playing LGBT Role
Grazer Reveals He is Bi Following Complex and Revealing Roles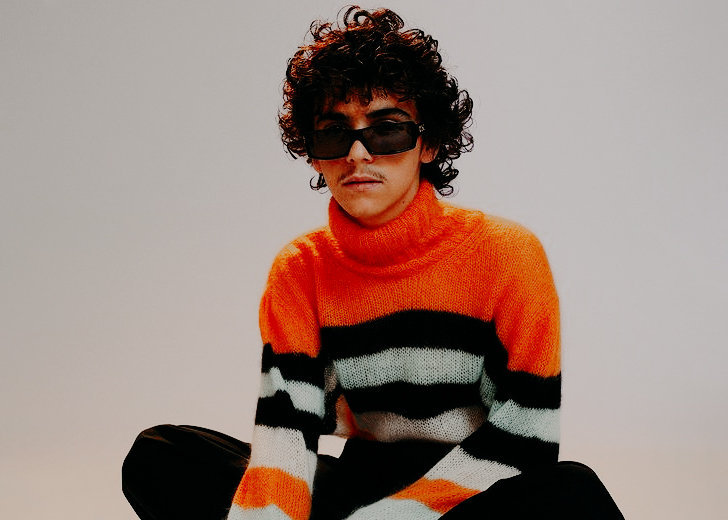 Actor Jack Dylan Grazer recently came out as bi following his role in Pixar's animated movie Luca. The movie explores the friendship between Luca Paguro (Jacob Tremblay), a sea-monster boy who can assume human form on land, and his new friend Alberto Scofano (Grazer).
Enrico Casarosa, the director, explained that the sea monsters are loosely based on Italian mythology and folklore and serve as a "metaphor for feeling different." He described his work as an homage to Federico Fellini "with a dash of Miyazaki in the mix too."
Grazer, 17, who acclimatized to fame early, has already acted in big-budget films like Shazam and It. He has an Instagram following of 4.6 million and took to Instagram Live to announce his sexuality.
When asked point-blank by one of his fans, "Are you gay?" He responded, "I'm bi," before quoting a famous line of his character Luca, exclaiming, "Silenzio Bruno!"
Grazer also updated his Instagram bio following the live session, listing the pronouns "he/they."
Both his fans and the LGBTQ community were charmed by the manner in which he came out.
jack dylan grazer coming out as bi and using he/they prns is probably the best thing that has happened and will happen to me today — nixie ⌛🐍 & dw era 💕 crowley my beloved (@rebelmallard) July 1, 2021
The Influence of Luca Guadagnino
Speaking to USA Today, Grazer spoke of Guadagnino's gay coming-of-age romantic film, Call Me by Your Name.
After watching it in 2017, Grazer fell in love with the movie. He said, "I walked out of the theater and told my mom I wanted to work with that director (Guadagnino). And my mom said, 'Maybe one day."
Grazer's wish would come true three years later as he was cast in Guadagnino's CBS series We Are Who We Are. The coming of age story, which takes place in a military base camp in Italy, opened Grazer's eyes to the complexities of masculinity, gender identity, and sexuality.
Grazer stated that the show "opened up my eyes to question myself. Being Fraser forced me to question what I wanted and what I stood for and what I believed in. At some points, the show bled into reality."
Getting to Know the Star
In an interview with GQ, Grazer described himself as "not a normal person." He said, "I became 70 when I was 7! I don't know if I really had much of a childhood. But I didn't want to. I wanted to grow up really fast."
Grazer was interested in acting since his childhood and was enrolled in Adderly School, an acting school in Austin, Texas, before he was cast on It at the age of 12.
Although Grazer propelled to overnight fame and his time at school was cut short, he still maintains strong ties to the place his career started.
Following the release of It, Grazer returned to the school which hosted an event An Afternoon with Jack Dylan Grazer. He spoke to the school's founder Janet Adderley, who reminisced on Grazer's short time at the school. Grazer also took the time to answer questions from the audience, primarily comprised of acting students looking to follow in his footsteps.
Grazer was adored and cheered on during the event. He further propelled his legacy at the school by announcing the new Jack Dylan Grazer scholarship fund, which aims to reward talents from underserved communities in Austin.