Is Sonequa Martin-Green's Husband on 'The Walking Dead?' Know His Career In-Depth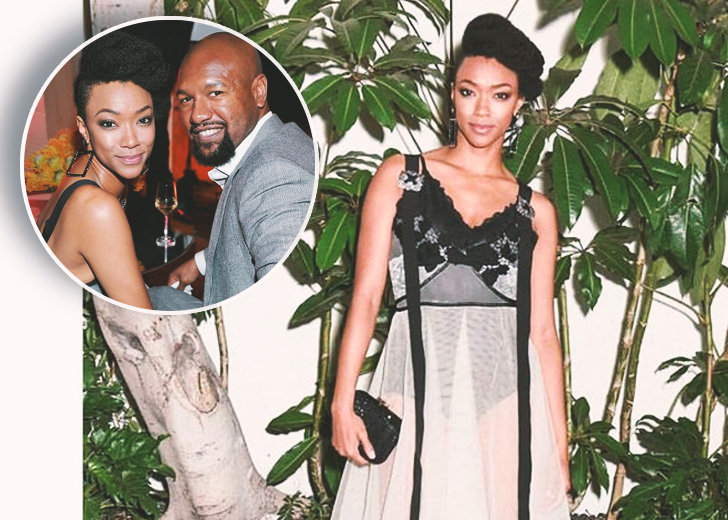 Sonequa Martin-Green, best known for starring in Star Trek: Discovery and The Walking Dead, is happily married. She has been married to her longtime husband, Kenric Green, since December 4, 2010.
The actress and her husband are also parents of two children: a son, Kenric Justin Green II, and a daughter, Saraiyah Chaunté Green.
Sonequa's husband is an actor, writer, and producer best known for his portrayal of Scott in AMC's hit show The Walking Dead.
Yes, that's right! Both Sonequa and Kenric played a prominent part in the post-apocalyptic horror television series that aired for 11 seasons between 2010 and 2021. The series was based on the comic book series of the same name by Robert Kirkman, Tony Moore, and Charlie Adlard.
Sonequa Martin-Green and Husband Kenric Green in 'The Walking Dead'
Sonequa, who played the character of Sasha Williams in The Walking Dead, debuted in season three of the series as a recurring cast in 2012. Her character Sasha was the sister of Tyreese (Chad Coleman), an original character of the show.
The actress was then promoted to a series regular for season four and filled the shoes until season seven. She again appeared in the show as a special guest star in season 9.
Her husband debuted in season six but didn't have an impactful part to play like his wife or other characters. He starred in the show between 2015 and 2020.
Speaking with The Telegraph in November 2017, Sonequa expressed that working with her husband Kenric in The Walking Dead was a fantastic experience. 
She also addressed the accusations that her husband landed a part just because of her, saying it was not like that. According to her, her husband auditioned five times for five different roles and eventually got a part.
The couple had one or two scenes together, due to which many even missed out on witnessing their chemistry on-screen.
The Alabama-born actress later jokingly added said that since Kenric's character (Scott) outlived hers (Sasha), she kept telling him he must "avenge" her even though Scott didn't know Sasha in the show.
Kenric Green Has a Brief Acting Career
Despite being linked to the entertainment industry for over a decade, Kenric has a brief acting career. According to IMDb, his debut acting performance was in 2006's film They're Just My Friends.
He subsequently worked in movies and TV shows like Victoriana, On the Bridge, Just Divorced, Hawaii Five-0, and Star Trek: Discovery.
In addition, he has served as an executive producer and writer in 2014's short film On the Bridge.
The Hollywood star's net worth is not revealed to the public. But his wife — according to Celebrity Net Worth — reportedly has a net worth of $4 million.
Sonequa Martin-Green and Kenric Green Have a Happy Family
The happily married couple, Sonequa and Kenric, have a happy family life. The two often share pictures and videos of themselves, as well as their children, expressing their love for each other.
For instance, Kenric posted a selfie of himself and his wife to wish Sonequa Valentine's Day in February this year.
On the same day, the actress also shared another snap of the couple on Instagram, writing, "My sweet, sweet Valentines...high off the love, today and every day after."