Iggy Pop Dated a 13-Year-Old after First Wife Left Him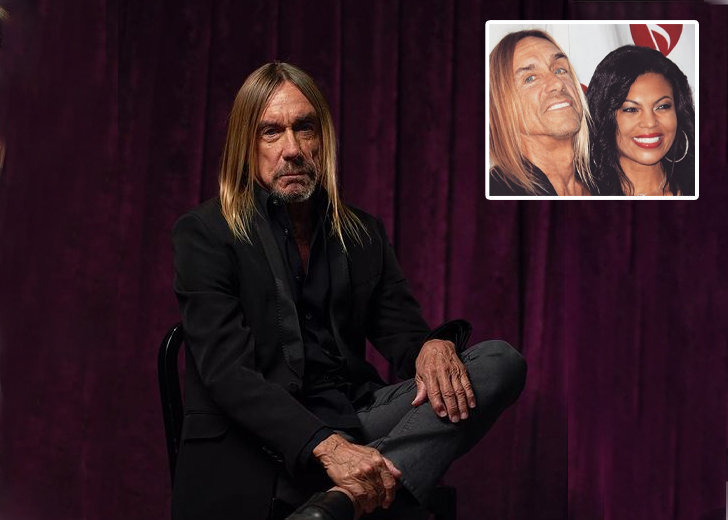 Iggy Pop has now settled down with his third wife, Nina Alu. He has been married to her since 2008.
But before this, he had a wild life, and wilder dating history. Pop went through two marriages and divorces before he met Alu.
One of these marriages only lasted a few weeks. His marriage with his first wife, Wendy Weissberg, ended with him kicking her out of the house they were living in.
This sent him into a frenzy of dating women for short periods of time, some of which were mere kids.
How Iggy Pop's Marriage with First Wife Ended
Iggy Pop married his Weissberg, in 1968. Their wedding was "fun," said Ron Asheton, his The Stooges bandmate.
Asheton was the best man at his wedding and a partner in crime in everything else.
Weissberg was Jewish and a daughter of a rich person who owned a chain of discount stores.
Her parents didn't recognize her marriage with Pop, and nobody from her family showed up.
After the wedding, she moved in with Pop. He was living with his bandmates at the time.

Iggy Pop poses for a photograph. (Photo: Iggy Pop/Instagram)
Pop living with them became a big issue for his marriage. She wanted to sleep at night. But Pop liked to party and make noise.
Eventually, the "Godfather of Punk" realized that it had to be one or the other — career or wife.
He refused to be quiet in the house, composing songs during the night and whenever else he pleased. This became the last straw for Weissberg.
Asheton was also the one to predict how long his marriage would last — a month. And he was right.
After two weeks of marriage, Pop told her to go. And she did, sending divorce papers a while later.
Weissberg stated in the papers that he had not consummated the marriage and that he was gay.
Everybody in the group found it hilarious and even hung the papers up on the wall "for ages."
Iggy Pop's Relationships after First Marriage
After Pop got handed the divorce papers, he returned to his old ways of being wild and free.
He started dating girls soon after, without a care in the world. "I was free again," said the vocalist during one of his conversations on Please Kill Me: The Uncensored Oral History of Punk.
He started roaming around and found a hamburger joint where kids hung out. There, he found inspiration for the first Stooges album and Betsy, a 14-year-old girl.
Pop developed a connection with her, and regardless of how many women he was seeing on the side, he always returned to her.
The musician even met her parents. But nothing came of that fling.
In another instance, he had a relationship with Sable Starr, a 13-year-old kid. He was 23 at the time.
After many years of this frenzy, he found a wife for the second time in Suchi Asano. They got married in 1984 and divorced in 1998.
Pop only took a year to find love again. In 1999, he met Nina Alu, a flight attendant. Their relationship moved fast.
By 2000, they had moved in together. Their wedding came eight years later, and so came the realization that he was fortunate to have met her.
Pop has never had kids with his three wives. But he does, however, have a kid nonetheless.
He had his son Eric with his friend, Paulette Benson. However, he did not raise him.
Even though Eric worked for him in the '80s, they are reportedly not close.