Does Hunter Hayes Have a Wife? Inside the 'Wanted' Singer's Dating Life
Hayes wants a partner who has a good sense of humor.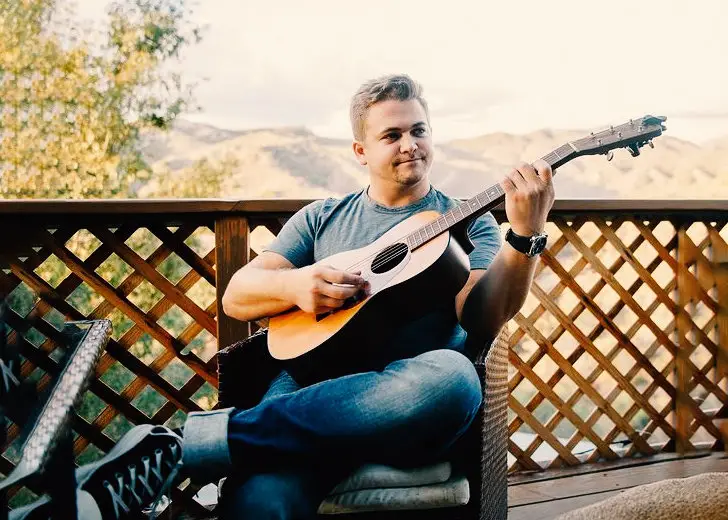 Hunter Easton Hayes, shortly known as Hunter Hayes, is a singer, songwriter, record producer, and instrumentalist. He has sung songs in varied genres and is proficient at more than 30 instruments.
But while he is on the top of his career, the same cannot be said about his dating life. In recent years, the singer has openly stated on multiple occasions that he had been single for a long time, and he was "pathetically always looking" for a life partner.
Is Hunter Hayes Married to a Wife Now?
Things do not seem to have changed for Hayes, as he allegedly is still single at the moment. He has not been reported on getting married to a wife or being engaged in a relationship with a girlfriend.
In addition, his Instagram handle also gives no hint of a possible partner, even though he represents himself as a romantic man, often playing guitar with beautiful sunsets serving as a backdrop.
The Singer Previously Dated Libby Barnes
Hayes was previously in a longtime relationship with his ex-girlfriend Libby Barnes, a Nashville native who previously worked as a hairstylist and makeup artist.
He started dating her in 2014 and even introduced her to his fans as she accompanied him to the 2014 CMA Awards.
Speaking with People in 2017, the country music artist stated that his "heart was happy," with Barnes but he had no intention of rushing into a proposal.
"I think everybody has their own schedule," he added. "Rush is never a good word for anything, but I know my heart's happy, and I hope she's as happy as I am."
But despite the relationship looking promising, the two reportedly split in 2018, after 4 years of dating. He subsequently released a post-breakup single 'Heartbreak,' which was his first single in nearly three years.
Music Helped Him Get Over His Breakup
In another interview with People post-breakup in August 2018, Hayes revealed that he was still a hopeless romantic who would "never stop trying to find his other half."
He continued to say,
I'm pathetically always looking for my life partner, there's no question. It's a bit overly romantic I think, [but] I am. I do love that partnership and team effort and a lot of creativity has been born from those experiences.
He added that he was not letting himself down because of a breakup and that his music was apparently helping him keep his morale high. He even said that he wanted to release more albums and songs in the future.
Hunter Hayes' Ideal Partner
But what is Haynes looking for in his partner now? During an interview with ET Online in 2020, he revealed that he was still single during the quarantine period and was looking for an ideal partner.
Explaining his ideal partner, he said he was looking for someone who could inspire him and let him help them pursue their dreams, too. He also said that he wanted a partner with whom he could talk about life and things around it.
The singer also clarified that he was not necessarily seeking someone from within the industry, stating he once thought it was a good idea to date someone from the industry, but his views changed with time.
When the interviewer asked him to point out three things he wanted in his partner, he answered by saying that his partner needed to have a good sense of humor, a positive outlook towards life, and have a sense of adventure.