Holly Willoughby Shares Her Weight Loss Tips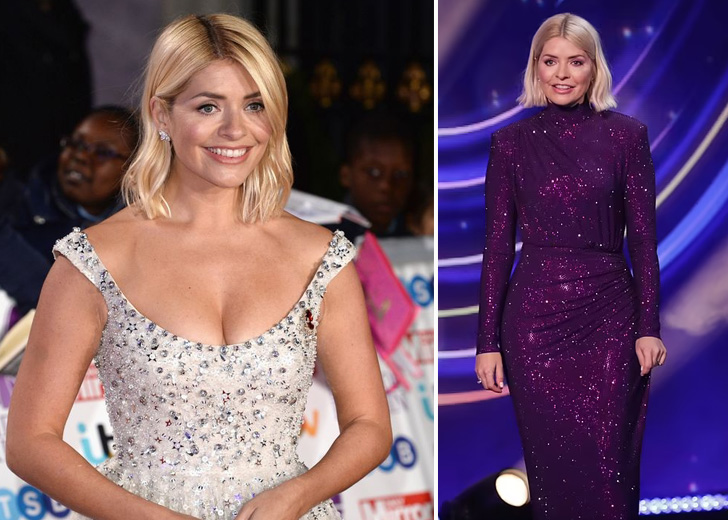 Holly Willoughby is one of the main presenters on ITV's This Morning alongside colleague Philip Schofield. 
The host made her debut on the show in 2009 and has undergone significant weight loss transformation over the years.
Her weight loss transformation is difficult to ignore.
She always looks elegant in tight dresses, smart blazers, and trousers. So what is the secret to her good looks?
Fans are curious about her weight loss tips, and fortunately for them, Willoughby has spoken on it, although she is careful when talking about her diet and fitness tips. 
Holly Willoughby's Weight Loss Tips
While most celebrities do not hesitate to share their weight loss tips and secrets, the host has a different perspective. 
She shared she preferred to keep her silence when it came to her diet and exercise regime.
"I avoid talking about my diet and exercise regime because I have interviewed so many people affected by eating disorders, and I know that some people can really fixate on other people's diets," said the co-host. 
Willoughby added it was her choice not to contribute to that, and being healthy was good enough for her. 
The TV presenter continued saying that everyone knew what led to a healthy lifestyle, but it was not up to her to delve into the details of what she eats.

Holly Willoughby (Source: Holly Willoughby/Instagram)
She also encouraged people not to compare themselves to others, which most people did when they first started their weight loss journey.
Instead of worrying about her looks and what she ate, Willoughby focuses on staying active and lets health be the priority. 
Holly Willoughby's Fitness Regime
Willoughby's go-to fitness activity is pilates. 
According to the director of London-based Body Control Pilates and her former personal fitness guru, Lynne Robinson, would visit her home for their weekly sessions. 
The TV personality first started pilates after welcoming her second child, daughter Belle, in 2012. 
Robinson told Hello magazine that the exercises targeted the core, helped to trim the waist, and flattened the stomach.
She added that she really enjoyed teaching the presenter, and they always made sure they had fun as well. 
"I would love to think that with everybody I've taught they're still carrying on," said the instructor. 
Willoughby is also reportedly a fan of kickboxing and ballet, which burns over 500 calories in a 60-minute class.
Holly Willoughby Body-Shamed
Although the TV presenter refrains from talking too much about her weight, she did open up about the time she got body shamed. 
In her book Reflections, she revealed that when she was just 17, she was body-shamed by a modeling agent. 
The then 17-year-old Willoughby was appalled when the Australian booker told her she was not the appropriate size because of all the 'healthy eating while traveling.'
But at the time, all she could see was someone very young and tiny when she looked in the mirror.
She realized that if she wanted to have a career in modeling, she had to change her diet to achieve the desired body size and shape. 
Eventually, Willoughby walked away from the job because she understood she did not want to live like that. 
It's a good thing she did because she landed a job as a presenter shortly after, and her life has never been the same.