Who Is Holliday Grainger's Husband? Inside Her Private Life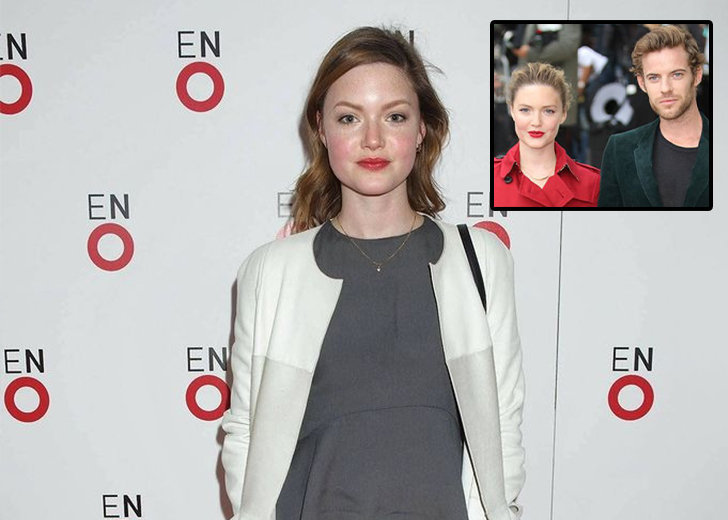 Holliday Grainger has been in a relationship with Harry Treadaway for a long time, but she has never confirmed if he is her husband.
However, earlier last year, it was reported that she and Harry had given birth to twins.
Holliday rose to prominence in the 2011 film adaptation of Jane Eyre, but her most recent part was as DI Rachel Carey in the BBC's mind-bending crime thriller The Capture.
Holliday has had notable parts in films such as Cinderella in 2015, The Finest Hours in 2016, Strike in 2017, Patrick Melrose in 2018, and Animals in 2019.
She also narrated the audiobook version of Dolly Alderton's debut novel, Ghosts.
Is Holliday Grainger Married?
Holliday has been dating her actor boyfriend since 2015.
But it's not sure if Harry is Holliday's husband or just a boyfriend, as she likes to keep her life private. 
While she is notoriously private about her relationship with Harry, she has previously stated that the two love spa days together and that he gathers heart-shaped stones for her.
Last year, the adoring parents were pictured strolling with their newborns in Devon, where they moved shortly after the actress was pregnant.
The newborns are extra-special for Holliday's boyfriend, who portrayed Princess Margaret's toyboy Roddy Llewellyn in The Crown because he has a twin brother himself.
His identical twin Luke is also an actor, having appeared in the ITV drama The Singapore Grip in recent times.
During the pandemic, the brothers have been creating music together. Luke married actress Ruta Gedmintas in 2017, and the twins lived together till then.
His wife starred with Holliday in the 2011 TV mini-series The Borgias and is one of her closest friends.

Holliday Grainger posts about herself with her rumored husband Harry on Instagram (Source: Holliday's Instagram)
Know More about Holliday Grainger Rumored Husband
Harry (born September 10, 1984) is an English actor most known for his roles as Victor Frankenstein on Penny Dreadful and Brady Hartsfield on Audience's Mr. Mercedes.
His father is an architect and a husband to his mother, a primary school teacher. He has two brothers, Sam (an artist) and Luke (a twin).
The Treadaway brothers were raised in Sandford, Devon, a very rural little community. 
Both moved on to the London Academy of Music and Dramatic Art, where they trained and performed with the National Youth Theatre.
Their big break came in 2005 when they starred as conjoined twins in the cult film Brothers of Head.
Harry is also a songwriter, having written the song 'Sink or Swim', which he and Luke performed in the film and on the Brothers of the Head soundtrack.
He also played 'Raise This Up' as a solo performance in Brothers of the Head.
The actor loves Kayaking and thinks it's the best thing to do.
"It would be trips for schools, so you'd help kids get down the river for three days, and you'd stop off on the side of the river to camp, and then we'd do rock climbing and cycling," said Harry to Interview Magazine.
"It's really fun. I'm probably my happiest just paddling down a river, to be honest," he added.