H.E.R. Lands First Movie Role in 'The Color Purple'
H.E.R. aims to win an Emmy and a Tony to get the EGOT status in the next seven years.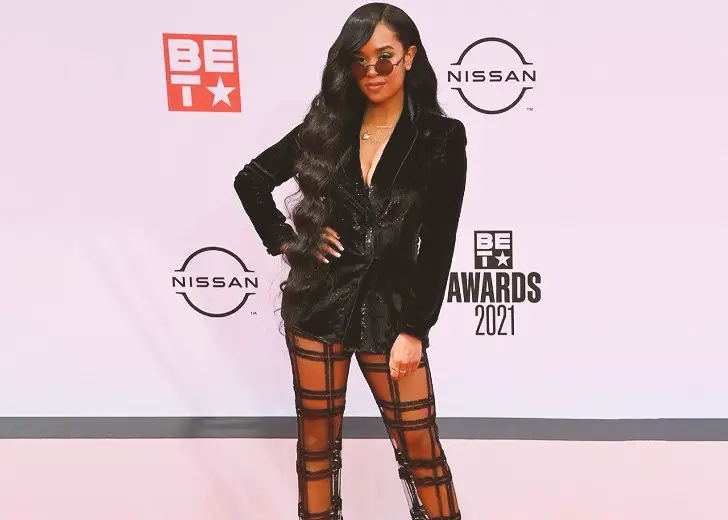 Gabriella Wilson, more popularly known by her moniker, H.E.R. took home her first Oscar in April 2021, for 'Fight For You,' for the movie Judas and the Black Messiah. She is also a four-time Grammy Award winner and is now gunning for the EGOT status.
EGOT stands for Emmy, Grammy, Oscar, and Tony awards and it's a designation given to those who have been awarded all four of the aforementioned prestigious awards. As of now, H.E.R. is just an Emmy and Tony away from her goal and she hopes to achieve it before she hits 30, i.e. in the next seven years.
The motivation behind H.E.R. reaching for EGOT is to inspire other young girls who will see her achievement and know that the same is possible for them. Black Music Action Coalition co-chairman Binta Niambi considers her one of the strongest voices when it comes to Black liberation and social justice in America.
And as fitting of someone considered such a powerful voice, H.E.R. shared a resounding message during her Oscar acceptance speech.
Musicians, filmmakers: I believe we have an opportunity and a responsibility to tell the truth, and to write history the way it was and how it connects us to today, and what we see going on in the world today… Knowledge is power, music is power, and as long as I'm standing, I'm always going to fight for us.
'The Color Purple'
Aside from making music, H.E.R. is also an actress who has been working on an unspecified Broadway score. She has been acting from a young age and just recently landed her first major acting role.
H.E.R. will play the role of Squeak in Blitz Bazawule's upcoming adaptation of The Color Purple for Warner Bros. It's an adaptation of the Tony-winning Broadway musical which was based on Alice Walker's 1982 novel of the same name.
The Oscar-winning singer's character, Squeak, is a juke joint waitress who becomes an aspiring singer later on. Though she does not have a major role in the book, she is regarded as one of the most important characters because she is the only character who is of mixed race.
H.E.R. had also shared her struggles growing up as a mixed-race child when talking to Variety. Her father was an ironworker by day and a musician by night, while her mother was from the Philippines.
It was tough accepting myself and understanding that you can be both things [African-American and Filipina]. People like to put labels and boxes on you and try to say, 'But you're Black,' or you're this or that. Why does it have to be one thing? Why can I be all of these things?
The Color Purple is being produced by Oprah Winfrey, Steven Spielberg, Scott Sanders, and Quincy Jones. Spielberg directed the 1985 movie The Color Purple, which got 11 Oscar nominations. Winfrey, on the other hand, got her first Oscar nomination for Best Supporting Actress in the same movie.