Harris Faulkner Inherited Her Father's Knowledge and Expertise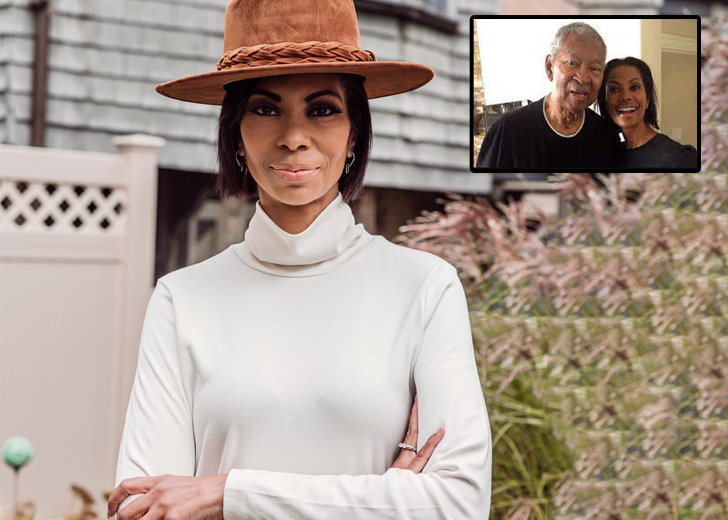 Harris Faulkner is famed for covering stories from far and wide, but she has a story of her own worth narrating. 
Coming from a military background, her father, Late Ret. Lt. Col. Bobby R. Harris, instilled values of patriotism, strength, and commitment. 
Harris Faulkner's Father's Words of Wisdom
During an interview with Veteran Advantage, Harris recalled her father's words of wisdom. 
There are a few things worth dying for...you, your mom and our country.
For his experience and service to the great nation, she affirmed that her late father was the first miracle that she ever saw in her life. 
Although she now leads a career in journalism and helms Outnumbered, which ranks as one of the top 10 news shows across cable TV, she had been tempered in the military life. 
After all, she was born on a military base. 
Harris Faulkner Was Born in a Military Base
Harris has had a front-row seat in military life. She was born on the US Army military base at Ft. Ft. McPherson in Atlanta, which has since been decommissioned. 
Throughout her dad's military career, she moved around quite a few military facilities, including Ft. Leavenworth, Ft. Bragg, and Ft. Monmouth.
Harris also kept her mother's words close to heart. 
"My mom said you always have a family on a military base," Harris told the publication, "You always have something in common automatically when you meet those other children and those other wives and dads."
Sadly, the military man passed away in late 2020.
Harris put up a commemorative post on her Instagram on December 27, 2020, in memory of her late father. 
"My dad Ret. Lt. Col. Bobby R. Harris has died," she wrote alongside a monochrome vintage snap of the late col. in uniform. 
The frame captured the military man in his younger days greeting people in the throwback image. 
"I shall remain silent for a bit, while our family's Christmas North Star takes his place in heaven," she penned, keeping her message succinct. 

Ret. Lt. Col. Bobby R. Harris greeting people (Source: Instagram)
While she shared her desire for privacy for herself and her family at the time of mourning, she refrained from sharing his cause of death over the post.
Harris Faulkner's Wishes on Bobby's Birthday
Many weeks prior to announcing her father's passing, she'd posted a picture of herself with him on his birthday. 
Bobby had just turned 83 on June 14, 2020.
The snap made on the joyous day saw the father-daughter duo beaming bright smiles for the camera. She shared how grateful she was to Bobby for his love whilst being a great example of love himself. 
The message of love was followed by a slew of hashtags where she noted how her Bobby had served in the army as a combat pilot and a Vietnam veteran.

Harris Faulkner with her dad Ret. Lt. Col. Bobby R. Harris (Source: Instagram)
Harris Faulkner's Pursuit of Journalism
During another interview with IWF, she shared how her dad and his beautiful voice helped her shape a career in journalism. 
"I always knew that I would be a storyteller or a writer in some way," she said, "because I was just exposed to such incredible people who could communicate."
She recalled how her Bobby would record himself even while he was touring in Vietnam from the battlefield.