5 Things to Know about Hannah Lee Fowler and Sam Hunt's Relationship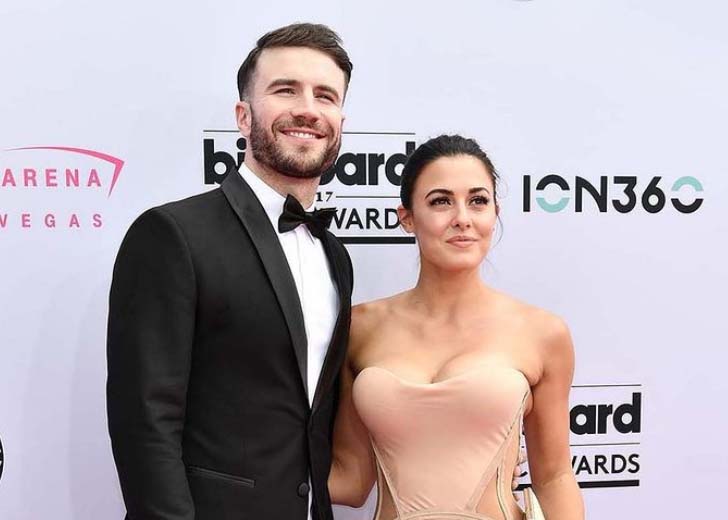 Sam Hunt and his wife of over five years have called off their divorce — and are now working on their marriage once again. The duo, who have been together for over a decade, have gone through many ups and downs in their relationship.
Here's a look at five major points in their relationship.
1. Dated Off-And-On For Several Years
Hunt first met his wife Hannah Lee Fowler around 2008. Reportedly, the singer was a quarterback at the University of Alabama, Birmingham, when the two started dating.
Hunt and Fowler dated off-and-on for several years before parting ways. However, they got back together in 2016.
Though he has kept his personal life mostly away from the spotlight, he previously talked about how Fowler had acted as his muse. His 2014 debut album Montevallo was named after her hometown in Alabama.
"I didn't actually live in that town. I had never visited Montevallo, but right before I left to go to Nashville I met a girl from there," he told E! News.
"A lot of the experiences I had with her and the relationship I had with her, that inspired a lot of the songwriting on the album."
2. Sam Hunt and Hannah Lee Fowler Got Engaged in 2017
A representative for Hunt confirmed in January 2017 that the 'Drinkin Too Much' hitmaker got engaged to Fowler during a trip to Israel.
Hunt revealed he popped the question by the sea of Galilee. He also shared he had big plans for the moment, but they almost didn't work out as he and Fowler had broken into a small fight beforehand.

Sam Hunt with wife Hannah Lee Fowler. (Source: Instagram)
Fortunately, things worked out, and the singer noted it was their brief fight that led to the perfect opportunity for his proposal.
3. Married in His Hometown
Months after announcing their engagement, Hunt and Fowler tied the knot in an intimate ceremony in his hometown of Cedartown, Georgia, on April 15, 2017.
The wedding was a small one, with only close friends and family members attending their big day.
4. Hannah Lee Fowler Filed for Divorce
Almost five years into their wedding, Fowler filed for divorce from Hunt in February 2022. She quickly withdrew her petition, only to refile the case in a nearby county in the Nashville area just hours later.
Fowler cited infidelity as the reason for their split, with court documents alleging Hunt was "guilty of inappropriate marital conduct" and "adultery." The papers also revealed Fowler was pregnant and due in May 2022.
Reportedly, she was asking for alimony, child support, and primary custody of the child. She also requested for each party to be "awarded their respective separate property."
5. Sam Hunt and Wife Reconciled
On May 8, 2022, TMZ reported the singer and his wife had called off their divorce a month earlier. The outlet also pointed out the pair had reconciled as he was spotted wearing his wedding ring once again.
Hunt hadn't been wearing the ring back in March when the divorce proceedings were still ongoing.
It's believed the duo decided to give their marriage another try as the date of them welcoming their first child was quickly approaching.