Greg Bryk's Wife Danielle Nicholas Was Already Planning a Family in the First Week of Dating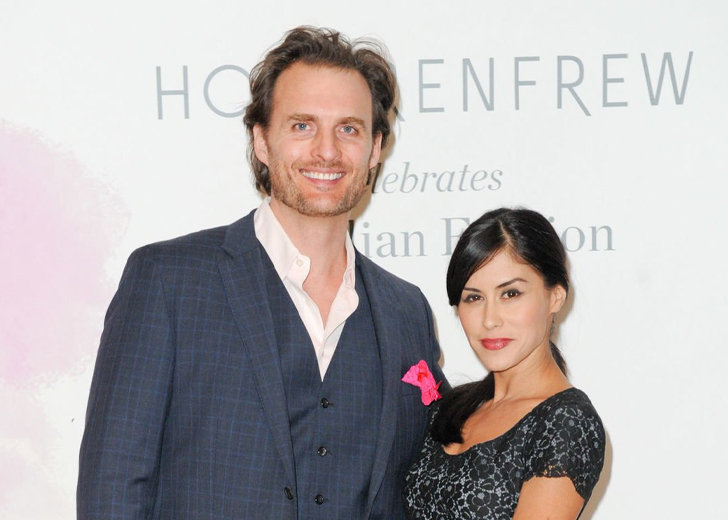 Greg Bryk and his wife, Danielle Nicholas, are college sweethearts. They met while studying English literature together and formed an unbreakable bond despite each other's craziness.
They knew they were meant to be together from the very beginning. It was almost as if they knew what was going through each other's minds at times.
So, when Nicholas hinted at having a baby together just days after they started dating, Bryk didn't flinch. Soon after, they started a family.
Greg Bryk's Wife, Danielle Nicholas, Wanted a Family Right Away
Bryk and Nicholas went to Queen's University and had English literature class together. But it wasn't in the class that he first laid eyes on her.
He saw her across a courtyard at the college. "My knees went weak," he recalled of the moment. However, he would have to wait a bit longer to finally talk to her.
It was only the following fall that he met her in person, during a night when he was cast as Hamlet in his first play. After the play, he walked her home, and she offered to lend him mittens from her room.
However, mittens only seemed to be an excuse. Instead of returning home with her mittens, he stayed over. They talked till dawn, and their romance took off.
They soon became, as Bryk put it, "wildly drunk on each other." They were just a week into their dating life when one day, Nicholas took him off guard with a pair of jeans.
She had brought home "a tiny pair of Levi's from a vintage shop." They were a baby boy's jeans, a baby boy they did not have yet, making it a clear sign she wanted a family with him.
"I didn't blink. Neither did she," Bryk remembered. Soon after, she was pregnant with their first baby, as evident by a picture he posted on Instagram while doing a first picture challenge.
A proposal came next. Already pregnant, they had moved to New York and were studying there. So, one winter night, while they were in their kitchen, he popped the question.
She said yes, but in a not-so-usual way. "She said I didn't have to," Bryk recalled her saying. They got each other's names tattooed on their ring fingers, and they were engaged.
A wedding followed next, a few weeks later in St. Paul's Church in Toronto, Canada, on March 9, 1996.
Greg Bryk's Family with Wife Danielle Nicholas
Bryk and Nicholas have three kids together — sons Dempsey and Billy and daughter Ella. Growing up, they all wore the baby jeans Nicholas brought home that night.
Their firstborn, Dempsey, was born on August 29, 1996. The couple's second son Billy was born on October 30, 1999. Their only daughter, Ella, was born on June 3, 2003.

Greg Bryk with his wife, Danielle Nicholas, and their family of five. (Photo: Instagram)
All of their kids have taken the entertainment route in their careers. Dempsey was studying theatre in New York as of 2015.
Billy, too, calls himself an actor in his Instagram bio, and Ella just landed her first film role in May 2022.
Bryk and Nicholas recently became "officially empty nesters" as all their children left home to live their own lives. That happened on September 15, 2021.
The couple is on a different journey now, as he mentioned in the announcement post — a journey separate from their kids.