Graham McTavish and Wife Prefer to Lead Very Secretive Lives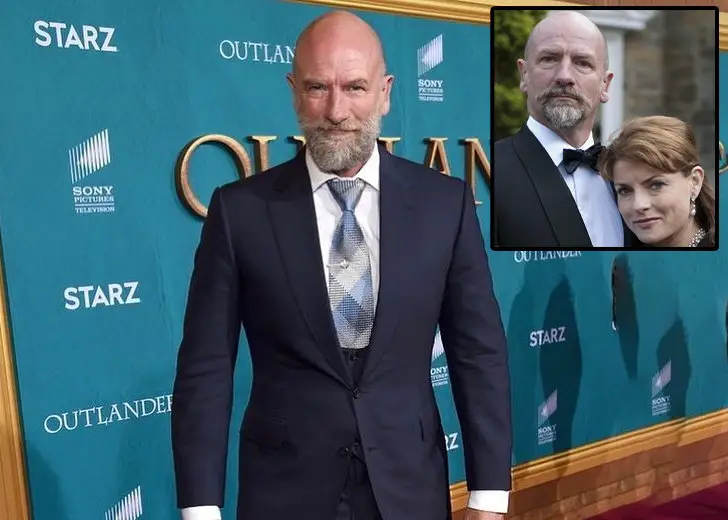 Graham McTavish is an actor and author from New Zealand mostly known for his role as Dwalin in The Hobbit film trilogy.
McTavish shares two beautiful daughters with his wife, Gwen Issacs. The couple seems to love maintaining their privacy, and too much PDA is not their thing. 
Before the birth of his first daughter, the actor's life revolved around him, but that changed completely following the arrival of his firstborn. 
Graham McTavish And His Wife Keep it Low-Key
McTavish and Issacs have been together for more than three decades and like to keep their personal life to themselves.
His wife is a filmmaker, director, and writer. She came into the limelight after her marriage to the actor. She is very secretive about her life, but we can catch glimpses of her on her husband's social media.
In a conversation with Inquirer, McTavish said he would be amazed and thrilled to find love like the characters from his series Outlander - Jamie and Claire.
He had been linked to actresses MacKenzie Mauzy, Amy Shiels, Cody Kennedy, and Abbie Salt, but he has a wife with whom he shares two daughters.
The couple is rarely seen together in public as they seem to like living a low-key lifestyle as the day of their marriage also remains a secret. 
The couple has a happy family of four, and they love to spend most of their time together and enjoy each other's company without catching public attention.
Graham McTavish and His Children
McTavish and his wife Issacs share two daughters, Honor, 15, and Hope,10.
Their elder daughter, Honor, is an actress who portrayed the character of a young Hobbit in the extended edition of An Unexpected Journey.

Graham Mactavish hugging his two daughters. (Source: Youtube)
In an interview with Mr. Feel Good, McTavish said he cares the most about his daughters. He said he remembers the day his first daughter was born.
The Aquaman actor remembers sitting with Issacs and realizing his horizon had changed. McTavish explained he was only worried about his daughter and wanted to live for her.
The actor shared with Associated Press that he would support his children and their career no matter what. If they want to pursue their career in acting, he would love to be the one helping them figure out their way.
His elder daughter holds a similar career interest as her father, and the actor sometimes dreads it and doesn't like the idea of bringing his children into the limelight.
But he said he would agree on what they decide for themselves.