Where Is Gordon Ramsay's Son Jack Scott Ramsay?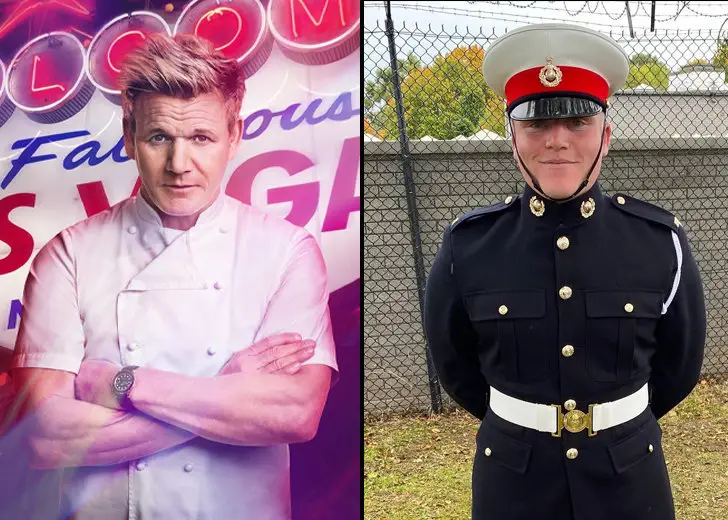 With dozens of cooking shows in the past decades, Gordon Ramsay has grown to be one of the most celebrated chefs in the world.
Aside from making his presence known on television, Gordon has also established a sizable foothold in other spaces such as YouTube.
And often, the celebrity chef is joined by his kids in his kitchen while he shows his viewers how to prepare dishes.
In fact, his youngest daughter, Matilda "Tilly" Ramsay, has even had her own cooking show titled Matilda and the Ramsay Bunch on BBC. She also competed in Celebrity MasterChef Australia.
Besides Matilda, Gordon's son, Jack Scott Ramsay, also frequently appeared alongside the Hell's Kitchen star.
Jack can be seen accompanying Gordon as he whips up a dish in many of his cooking videos on his YouTube channel.
Recently, however, Jack has made no appearances on Gordon's cooking shows and videos. Still, Gordon often makes posts about his son, giving an update on how his kids are doing.
Son Jack Scott Ramsay Joined the Royal Marines
Gordon previously posted about Jack joining the Royal Marines with a picture of his son in his uniform.

Gordon Ramsay's son Jack Scott Ramsay (Source: Instagram)
"Can't tell you enough how proud I am of this young man Jack Ramsay," he wrote in the caption.
"You've made me feel like the proudest father today congrats on joining @royalmarines what amazing achievement."
Gordon also uploaded a picture where he could be seen sporting a big smile with both of his sons — Jack and Oscar.
The celebrity chef also made another post in January 2022 to wish Jack a happy 22nd birthday.
Jack and his fraternal twin, Holly Anna Ramsay, were both born on January 1, 2000.
Gordon Ramsay and Wife Have Five Kids
Gordon is married to his wife of over 25 years, Cayetana "Tana" Elizabeth Hutcheson. The two first met in 1992 when he was 26, and she was 18. They dated for four years before tying the knot on December 21, 1996.
The pair welcomed their first child together, daughter Megan Jane Ramsay, on May 16, 1998.
Unlike Tilly and Jack, Megan has stayed out of the spotlight as much as she can. She has only appeared on-screen on rare occasions, like when Gordon threw her a birthday party in an episode of Hell's Kitchen.
Megan studied psychology at Oxford Brookes University and works as an account executive at Freuds.
Two years after becoming parents for the first time, Gordon and his wife welcomed their twins, Holly and Jack, in 2000.
While Jack has joined the Royal Marines, Holly has a modeling contract with Est Models and Talent Agency.
She is also a podcaster who co-hosts a mental-health podcast called 21 & Over with Holly Ramsay alongside psychotherapist Talitha Fosh.
Gordon's family grew larger on November 8, 2001, when Cayetana gave birth to daughter Matilda.
Aside from her own cooking show and appearing on Celebrity MasterChef Australia, Tilly also competed on Strictly Come Dancing.
Gordon and his wife welcomed the newest member of their family, son Oscar James Ramsay, on April 4, 2019.