Glennon Doyle's Story of Failed Marriage with Ex Husband Craig Melton and Finding Love Again
Glennon Doyle found solace in the arms of Abby Wambach after her rough marriage with Craig Melton.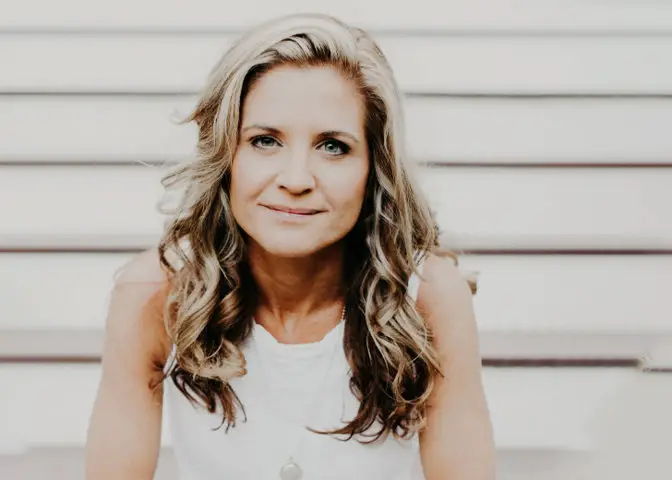 Glennon Doyle is a #1 New York Times bestselling author known for memoirs like Untamed, Love Warrior, and Carry On, Warrior. She is also the founder of an online blog, Momastery, and the nonprofit organization, Together Rising. 
Via Together Rising, Doyle raises money for various causes like assisting homeless children, constructing a maternal health wing, developing the first opioid recovery home for pregnant adolescents, and giving breast cancer therapy to single mothers.
The activist usually focuses on women and their needs, but is not limited to that. To date, Together Rising has raised over $30 million, where everything was donated to those in need. 
Doyle has a support system comprising her three children and wife, Abby Wambach, who have been with her through thick and thin. The author shares her children with her ex husband, Craig Melton. 
Glennon Doyle and Craig Melton  
Doyle and Melton got married in 2002 and were together for over 15 years with three kids. But, while their small family looked happy from the outside, the pair had a difficult marriage. 
She shared the details about their marriage in her second memoir, Love Warrior. The pair met in the early 2000s at a bar in downtown Washington. They fell in love, but things were difficult for them since the beginning. 
Doyle got pregnant twice before their wedding in 2002, but they aborted their first child. After her second pregnancy, they struggled with communication and Melton's addiction to pornography. 
The pair started resenting each other, but they got through their troubles through therapy. From bulimia, anxiety, and depression to alcoholism and drugs, the author has dealt with many things in her life.
However, one thing she did not expect was infidelity from her husband. Doyle's first book, Carry On, Warrior, was doing well on the market. As a result, she was about to go on a tour to promote it.
But a week before she hit the road, Melton confessed he had been unfaithful to her throughout their marriage. This confession eventually led to the end of their marriage. 
Doyle moved on with the former soccer player, Wambach. Melton, Doyle, and Wambach co-parent the kids together, where their chief priority is to make their children's lives "least disrupted as possible."  
Glennon Doyle and Abby Wambach
Doyle and Wambach met each other in 2016 at a librarian convention where Doyle was promoting Love Warrior. Wambach was also promoting her memoir Forward at the same convention.
Coincidentally, both biographies were about their love, marriage, and separation from their partners. Doyle was not sure about her sexual orientation before she met Wambach.
However, the moment she laid eyes on the athlete, she knew she was meant to be with her. They started talking to each other but never met face-to-face outside the convention. 
A month later, Doyle confessed to Melton that she was in love with Wambach and would like to separate. Then, Doyle and Wambach officially started dating in November 2016, and by the end of the year, both of them were divorced from their previous partner. 
The lovebirds got married in May 2017 and currently live in Naples, Florida, with three children and dogs. The pair are into activism, and via Together Rising, they reach out and help people in need.