George MacKay Keeps Details of His Girlfriend on the Down Low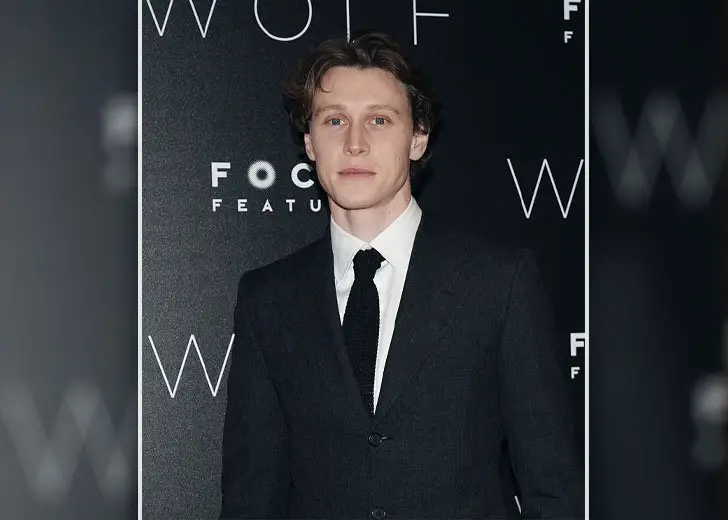 George MacKay is a private person and keeps much of his life to himself.
Even when he opens up about himself, he draws a distinct boundary between the things he is ready to reveal and the things he is not.
The 1917 star is not present on any social media, and he talked about his reason during an interview with The Face.
"I just know that I don't want to be on social media. I don't know where the time goes but I just spend it doing other things."
George MacKay's Girlfriend 
In the same interview, MacKay had also revealed about his then-new girlfriend.
He shared he enjoyed going on walks with his girlfriend around his home in Tufnell Park, North London.
However, he also asked for details about his girlfriend to be kept away from the public spotlight.
MacKay has continued keeping his relationship with his girlfriend away from the public eye to date. He has never spoken about her or even mentioned her indirectly.
The actor has, however, been photographed with his girlfriend.
Just Jared previously reported MacKay was dating Doone Forsyth and that the pair were spotted walking together in early July 2020.
George MacKay And Ex-Girlfriend Saoirse Ronan
MacKay previously dated actress Saoirse Ronan. The two met on the set of the 2013 movie How I Live Now.
Like his current relationship, Ronan and MacKay had kept their relationship under the radar.
It was revealed that the two were dating when the movie's director, Kevin Macdonald, spoke about it.
"What happened during the course of the film, and I'm hoping that I'm not speaking out of turn, is that they fell in love and it was very easy. It was Saoirse's first proper boyfriend…"
MacKay and Ronan split after roughly three years together.
While the reason for them heading separate ways was never revealed, he had nothing but praise for her when talking to the Evening Standard after their breakup. "Saoirse is so brilliant and is doing amazing things."