Genie Bouchard Spotted with Matt Harvey after Recent Breakup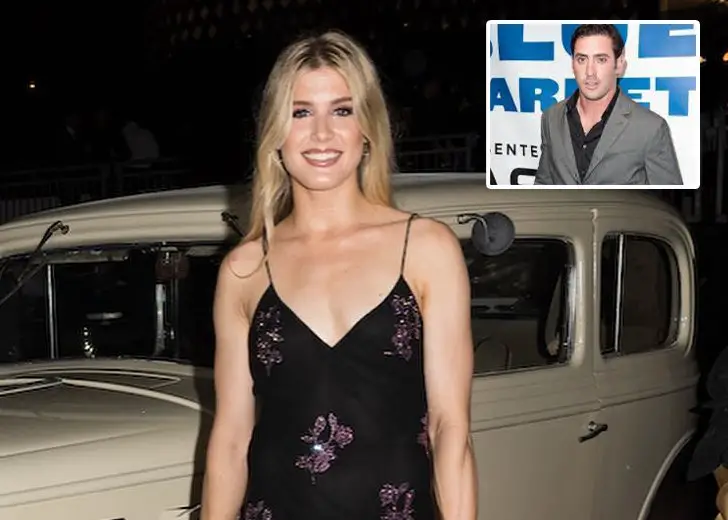 Genie Bouchard seems to have a new man in her life, or at least in her ears.
The Canadian tennis pro looks like she is being chatted up by a new guy, MLB's Matt Harvey. Bouchard was spotted hanging out with him at a music festival.
However, are they officially boyfriend and girlfriend yet?
Does Genie Bouchard Have a New Boyfriend?
On March 29, 2022, TMZ published an exclusive piece containing pictures and new details of Bouchard's dating life.
According to the intel received by the outlet, the tennis player was seen hanging out with MLB pitcher Harvey on Saturday, March 26, 2020.
They obtained pictures and videos that confirm the duo attended the Ultra Music Festival in Miami, which got going on Friday, March 25, and ended on Sunday, March 27.
However, the interesting thing about TMZ's reporting is that they said there was no intimacy seen between the two. "No kissing, touching or feeling going on," as TMZ put it.
Instead, Harvey was apparently just talking with her. He was closer to her ears, presumably because the music was too loud.
Bouchard has posted about her time at the festival, but Harvey is nowhere to be seen in her pictures on Instagram.

Genie Bouchard at the Ultra Music Festival in Miami in March 2022, where rumors about her new boyfriend spurred. (Photo: Instagram)
This might feel like a déjà vu for them and their fans because this isn't the first time they have been linked.
They were previously thought to be dating in 2014.
At the time, Harvey, who was playing for the New York Mets, reportedly tried to get his hands on tickets for Bouchard's U.S. Open matches. He also apparently hoped to meet her after her tie was over.
There's no information on whether they struck up any connection back then, but they have now.
Genie Bouchard's Breakup with Ex Boyfriend Mason Rudolph
TMZ was also one of the first to report that Bouchard had broken up with her ex boyfriend, Mason Rudolph. They first became a thing in October 2020.
Over time, they became inseparable and made their romance public by February 2021. She attended a bunch of his NFL games with the Pittsburgh Steelers.
He, too, wasn't shy to show her off on his social media, particularly Instagram. They confessed love for one another in their posts.
Even until January 2022, the couple seemed great together. "Obsessed w you," the tennis star captioned a post with Rudolph on January 1, 2022. He replied with a "Love you" in the comments.
Things, however, ended before March 17, 2022, which was the day TMZ reported about their split.
According to the outlet, neither of them was bitter about the breakup. A source close to the couple told them that their split was "amicable."
Further, they also claimed that Bouchard and her ex boyfriend planned on remaining friendly post-split.
With the revelations about her time together with Harvey, it looks like she wasted little time getting back into the dating game. As for Rudolph, there's no news on whether he has found someone new yet.