Get the Scoop on Garry Kief and Barry Manilow's Wedding
Garry Kief and Barry Manilow have been together since 1978.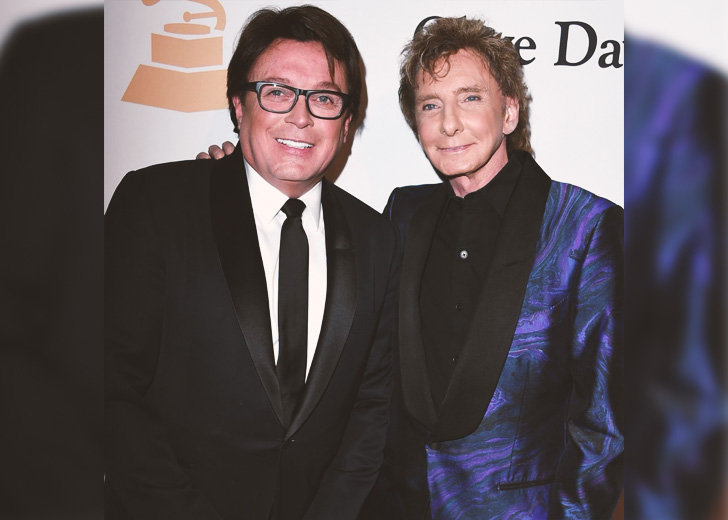 Celebrity manager Garry Kief relishes a happy married life with famed singer-songwriter Barry Manilow, whom he also manages. The two secretly got married at their 53-acre Palm Springs estate in April 2014, following their relationship that began in 1978.
After they tied the knot and the news eventually came out publicly in 2015, the event made headlines, mainly for two reasons.
The first reason was that their marriage happened after over three decades of relationship, which surprisingly was kept private for all those years. The second was that they were one of the few couples who got hitched soon after same-sex marriage became legal in California.
Since we are talking about their Kief and Manilow's wedding, how about revisiting the ceremony? Head on to learn the in-depth details about the 'Barry Manilow Garry Kief wedding.'
It Was A Private Ceremony
Confirming the wedding in April 2015, People reported that Kief and Manilow got married in a private ceremony. The couple invited "20 to 30 guests" for lunch but surprised them with the wedding.
"It was a surprise," a friend of the couple said of the wedding, which was held at Manilow's Palm Springs, California, home.
The couple also chose to keep the wedding completely private and did not sign any official paperwork initially.
However, they wore wedding bands. A close friend of Manilow told People that they "are committed to one another and have been for a very long time." The friend added, "They have a great relationship. Garry has always been there for Barry."
Garry Kief and Barry Manilow Got Emotional on the Wedding Day
In April 2017, Manilow sat down with People for an interview and finally talked about his relationship and the 2014 wedding for the first time.
He said that the couple had never thought they would get emotional about their marriage, but that turned out wrong. The 78-year-old singer continued to say that it was deeper than they thought it would be, as he recalled saying "I love you" to Keif in front of people.
"We've been married all these years. It's just that it became legal," Manilow said, stating their nuptial was more of a formality than anything.
Garry Kief Still Manages His Partner Barry Manilow
Kief and Manilow first met in 1978, when the former served as a television executive, and the latter was climbing the ladders of fame after breaking out in 1974 with his pop-rock ballad 'Mandy.'
They soon became very close, and Kief even started managing Manilow, a role he still plays today. In addition, Kief is the president of Barry Manilow Productions.
Apart from that, he has been serving as the President and CEO of Stiletto Entertainment since January 1981. Kief is also on the board of directors for the Sigma Phi Epsilon, McCallum Theatre, and the Palm Springs International Festival.
He graduated from the University of Southern California in 1970, where he studied journalism, public relations, marketing, and broadcast journalism.
Interestingly, both Kief and Manilow were previously married once but with different partners. Kief was reportedly married to a woman named Jane, and they shared a daughter. Sadly, Jane died in 2005. As for Manilow, he was married to his high school sweetheart Susan Deixler.