Behind Gabe Adams Wheatley's Coming Out, Disability and Wedding
Gabe Adams Wheatley is not letting anything stop him from living his life.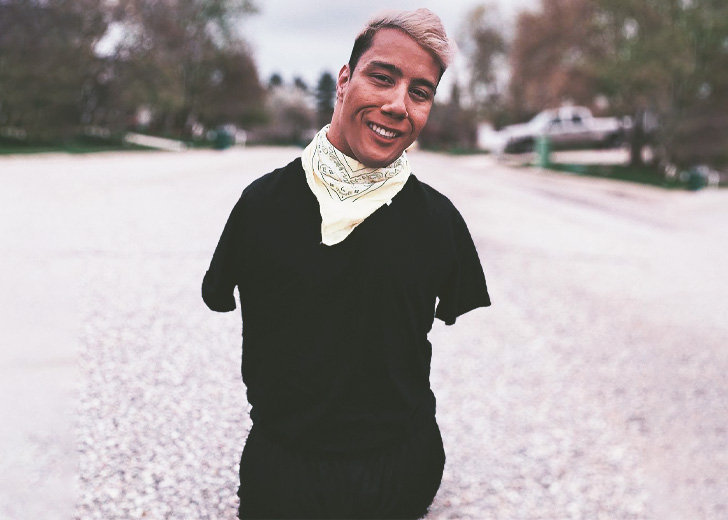 A make-up artist from Utah has taken the internet by storm with his creative and viral artwork with make-up. 
How is it any different from the 1000s of viral artistic make-up videos, you may wonder? The viral artist in question is Gabe Adams Wheatley, who was born with a severe form of Hanhart syndrome resulting in him having no legs or arms.
However, his disability has not deterred him from becoming a talented make-up artist, and it's all thanks to his family, who not only supported and loved him but taught him the importance of independence. During his interview with Queerty, the talented make-up artist talked about his disability and life story.
He shared that his family encouraged him to do things independently. 
Their motivation inspired him to move outdoors with the help of an electric wheelchair, get dressed, and climb the stairs on his own. Wheatley said it was challenging to learn all that, but he appreciates those lessons as an adult. 
Gabe Adams Wheatley on Coming Out
In the same interview, Wheatley also opened up about his coming out experience. 
Wheatley shared that he knew he was gay from a young age because he had a crush on a boy in the second grade. He would talk to his sisters about it, who were very supportive and even defended him when his parents disapproved.
A post shared by Gabe Adams-Wheatley (@no_limbs_)
When he was 12 or 13, he was caught talking to a boy whose mom complained to his parents that he was inappropriate. His father, a seminary institute teacher at the LDS church, was not happy about the messages. 
It was not the coming out he had imagined. 
His parents told him he could not be gay, and over the next few years, they tried to reason with him, telling him he needed to change his thoughts to do right by God. But Wheatley remained true to his identity and continued dating boys in secret. 
It wasn't until he was much older and fed up with hiding his identity that he came clean. He texted his mother that he was gay and asked his parents to get used to it, or they could not have a relationship with him. 
Fortunately, his parents apologized and told him they loved him and accepted him wholeheartedly, and their relationship changed from then on. 
Gabe Adams Wheatley on Getting Married
A post shared by Gabe Adams-Wheatley (@no_limbs_)
His parents kept true to their words. They attended Wheatley's wedding and welcomed his husband Adam Wheatley with open arms into their family. 
Wheatley met his husband Adam Wheatley, 26, in January 2020 on Tinder. They hit it off immediately and met in person. Wheatley recalled that Adam asked him out on an actual date, unlike some guys he met before who tried to use him. 
By August, they moved in together and were engaged by October. 
During pride month this year, the duo tied the knot, and they ended their wedding ceremony by making a splash in the pool. 
Wheatley is truly an inspiration.