Is Frankie Grande Gay? Who Is He Dating?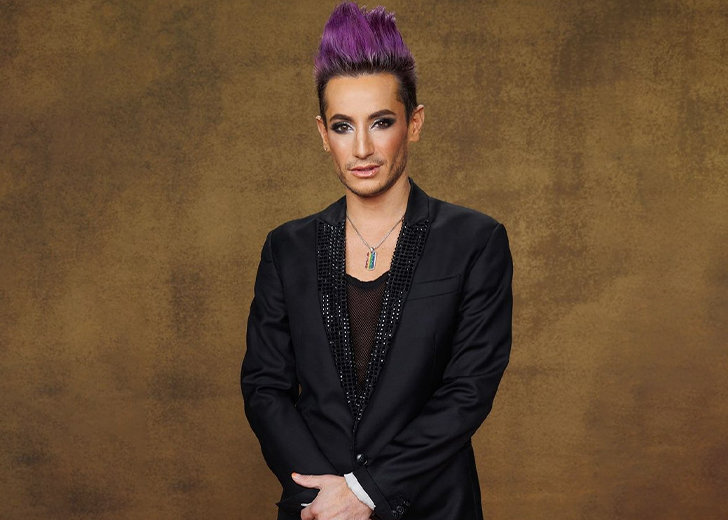 Frankie Grande's sexual orientation is often the topic of online gossip.
Dancer by profession, Grande's private life, especially his relationship status, came under public scrutiny when he was spotted with two men in 2018.
Is Frankie Grande Gay?
After a question mark over Grande's love life was raised by his abide followers, Us Weekly contacted him to learn more about his situation.
During their meeting at singer Bette Midler's Hulaween Soiree in New York City on October 29, 2018, Grande provided insight into his affair.
He told them that Daniel Sinasohn and Mike Pophis, with whom he was seen hanging out, were his boyfriends. 
He further revealed that the three were dating for three months, which felt like five years to the dancer.
When asked to describe their traits, singer Ariana Grande's half-brother called Sinasohn and Pophis "very smart" men.
Later, during another meeting at Heidi Klum's annual Halloween party on October 31, he said he was, in fact, the "new addition" in an ongoing romantic relationship between Sinasohn and Pophis, who was a married couple.

Frankie Grande posing for a picture in a garden. (Photo Credit: Instagram)
When he was asked how the relationship between the three worked, Grande replied, "let's just say it does."
"Mike [Sinasohn] and Daniel [Pophis] are both extraordinary people and I think the world of them," Grande told Us Weekly.
He further credited Sinasohn and Pophis, saying they complete him differently, and he felt honored to be in a very special and fun relationship.
Unfortunately, Grande broke up with the married couple two months after making his relationship public, Us Weekly reported on January 30, 2019.
According to the dancing star, their split was amicable, but they decided to remain close friends even after going their separate ways.
Who Is Frankie Grande's Boyfriend?
After making his exit from the throuple, Grande started dating Hale Leon.
He met his boyfriend in 2019 at a line-dancing bar in Los Angeles, and in Grande's words, it was "love at first dance."
The artist said he randomly ended up at a bar named Oil Can Harry's, where he saw Leon dancing on the stage.
They were in a relationship shortly after their first meeting.

Frankie Grande with his boyfriend, Hale Leon. (Photo Credit: Instagram)
Fast-forward to two years, and the couple got engaged during a private ceremony where Grande left his boyfriend Leon speechless with a specially arranged VR proposal in Los Angeles in July.
Initially, Leon was asked to join Grande and his friends to celebrate his sober anniversary at Dreamscape, a virtual reality amusement center later revealed as the venue for their engagement.
Their close friends and family members attended the event, including Grande's mother Joan and Leon's aunt Carolyn.
"We are so happy," Grande told People. He further called the moment shared with his boyfriend "perfect" and "beautiful."
"Hale [Leon] was completely surprised and we both started crying tears of joy," Grande revealed.
The special VR arrangement was a breathtaking experience for both of them, something Grande had been working on for over a year.