Here's What You Must Know about Fran Kranz's Wife Spencer Margaret Richmond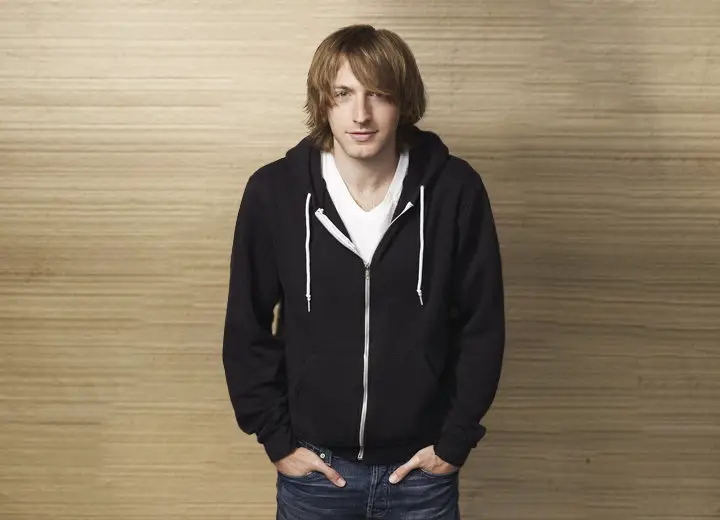 Fran Kranz and his wife, Spencer Margaret Richmond, have been married since 2015. 
The couple comes from totally different backgrounds. While Kranz has racked up a decent acting resume, his wife is a yoga instructor and a student of Ayurvedic medicine.
Richmond was born in 1985 to famous parents. Her mother is Charlie's Angels actress Jaclyn Smith and her father is filmmaker Tony Richmond. 
Unfortunately, her parents divorced after eight years of marriage in 1989. However, Richmond's mother remarried surgeon Brad Allen in 1997 and has been going strong ever since. 
She did not follow her parents into the film industry, but her older brother, Gaston Richmond, caught the acting bug and was featured in The Kids Are All Right, Anabelle, and Chasing Mavericks.

Fran Kranz and his wife dressed as Steve Jobs during Halloween. (Source: Instagram)
And even though she was not a member of the inner circle in Hollywood, she accompanied her mother and brother to events where she met her husband. 
Fran Kranz and Wife Margaret's Wedding
Kranz and his wife went to the same elementary and high school, and the latter had a crush on the former. However, nothing materialized until they reconnected years later at a party in Hollywood Hills. 
There aren't many details surrounding their first meeting and how they fell in love, but when the couple got married in 2015, C Weddings reported about their special day. 
Kranz had proposed to his wife with a 100-year-old sapphire Tiffany ring. They held their wedding ceremony in All Saints-by-the-Seas in Montecito. 
After the ceremony, everyone went to The Valley Club in Montecito for the reception. "The rolling golf course and scattered trees made for a beautiful pastoral setting while the tent served as a cozy sanctuary for the party," said Richmond of her reception. 
The guests were served a family-styled fried chicken and pasta dinner, ending with the colorful funfetti wedding cake. 
For their first dance, the couple danced to a three-song medley starting with 'I'm so excited by The Pointer Sisters, followed by Stevie Wonder's 'Do I Do' and Sam Cooke's 'Bring it Our Home to Me.'
"It might have been the highlight of the wedding. It was the happiest we had ever been," said the bride. 
Fran Kranz and Spencer Margaret Richmond Become Parents
In September 2016, the couple welcomed their first child and daughter, Bea Kranz. 
After their daughter was born, Kranz left for New York for work while his spouse and her mother spent time at their home in Los Angeles. 
The two women and their baby traveled to Rome and had a blast. "I got the chance to go to Rome recently, and I wanted Spencer Margaret to come along. She said, 'Only if we can take Bea.' I said, 'of course!' I don't want to be away from her ever." shared Smith
Richmond and Smith also launched a layette set for the latter's partnership with Kmart.
The Charlie's Angels actress noted she could not have launched the collection without her daughter's help. She added that the collection was a fun family project that allowed them to spend time together.