Fat Trel Arrested Again Following His Release from Jail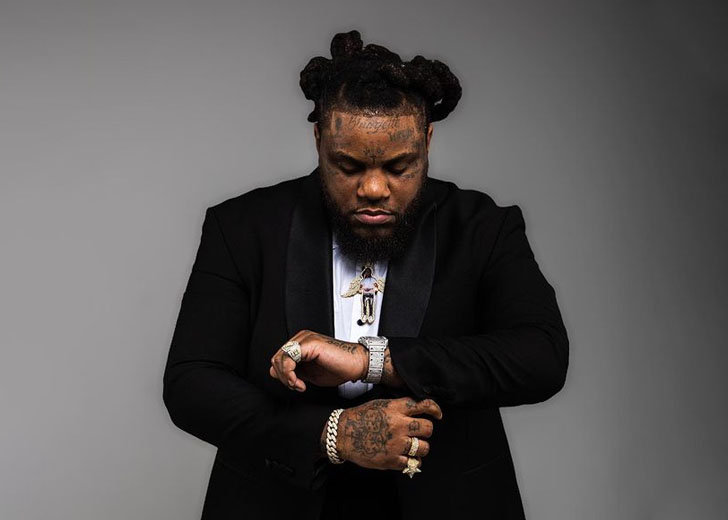 Fat Trel, a frequent collaborator with Rick Ross, reportedly got out of prison just back in October 2021. However, it now seems like he has found his way back behind bars again.
This arrest is related to an offense he committed back in 2018.
Fat Trel in Jail after Being Arrested Again
On December 9, 2021, XXL Magazine reported that Fat Trel had gotten behind bars again.
The source got their hands on the arrest docket for him. He was arrested and booked at the Arlington County Sheriff's Office in Arlington, Virginia.
Trel was brought in on four counts of a Revocation of Suspended Sentence and Probation. That was related to his arrest back in 2018.
As per the documents, he is currently in custody and awaiting bond. The rapper has a court date scheduled for January 14, 2022.
However, there is a bit of conflicting information going around about this. My Mixtappez on Twitter claimed that this was technically not an arrest.
The page said he turned himself over for a 2015 DUI case.
Whether this is true remains to be seen as further details about the case and the recent arrest are yet to be released.
Fat Trel Was Recently Released from Prison
Before this incident, Trel had spent the last five years in and out of prison for various charges.
It had just been over a month since he last served prison time. According to Revolt, the D.C. rapper was seen coming out of a prison facility back in October 2021.
Videos of him walking out of the facility circulated at the time. He looked elated and talked to the cameras saying the "king of Northeast is back."
This prison time was because of his criminal offenses that date back to July 8, 2018.
Trel was brought in for possession of a firearm and ammunition after being initially pulled over for traffic violations.
After the arrest, police discovered he reeked of alcohol and marijuana. Upon searching his vehicle, officers found a .40-caliber pistol loaded with 10 rounds of ammunition.
It wasn't a legally bought firearm, either.
The gun was determined to be a "ghost gun" — something without legally registered serial numbers, created to function as a firearm, and difficult to be traced by the authorities.
The rapper pleaded guilty during the trial about a year after his arrest. The initial sentence made the situation dire for him.
He faced a maximum of 10 years in prison for his offenses. However, at a later hearing, his actual sentence was determined to be two and a half years in federal prison and three years of supervised release.
However, this was not the beginning of his run-ins with the law. That began back in 2016.
In March 2016, Trel was arrested for trying to exchange chips for fake money at a Maryland casino.
And a month later, he was arrested again by the Arlington County Police for DWI, narcotics distribution, and a few other charges.