Ethan Embry's Living the Happily Ever After — After Remarrying His Ex Wife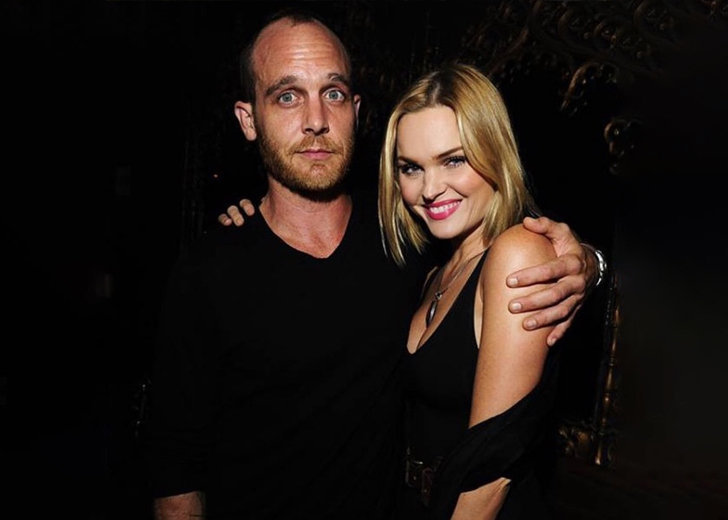 Ethan Embry realized he made a mistake when he divorced his wife, Sunny Mabrey. However, it was not too late to make things right.
So he made corrections soon enough. He got back with Mabrey a few years later.
They have since married again, and it seems like the second time's the charm for the couple.
Ethan Embry and Wife Sunny Mabrey's Two Marriages
Embry and Mabrey first got married on July 17, 2005. They were parents to his son, Cogeian Sky Embry, from his previous marriage to Amelinda Smith.
However, things turned sour within seven years, and the couple separated in April 2012. She was the one who filed for divorce.
In the divorce papers filed in LA County Superior Court, she cited "irreconcilable differences" as the reason for the split. She evidently lied because they reconciled just a year later.
By 2013, they were back together.

Ethan Embry with his wife Sunny Mabrey as seen on his Instagram in 2015. (Photo: Ethan Embry/Instagram)
While talking to dating coach Tara Richter on her FoXXXy Forum podcast in November 2013, he said his dating life was insane. "My ex wife and I are dating now," he admitted on the episode.
He also joked, saying he had fun introducing her to people as his ex wife and that he was getting his alimony money back through the dinner dates she paid for.
Two years later, they got engaged once again. They even used the same ring he gave her the first time around.
Mabrey could not get rid of the ring. "It was too painful. I couldn't imagine letting that go. It meant too much," Mabrey told Us Weekly in February 2015.
She thought there was also a bit of hope attached to the ring.
By mid-2015, they had remarried. Going by her anniversary posts on Instagram, it looks like they married the second time on the same day they married the first time.
Ethan Embry and Sunny Mabrey Fixed Issues
Despite having divorced each other the first time around, they still were in each other's lives. That was mainly because of his son, Cogeian.
She remained close to Cogeian. Therefore, it meant they had to see each other at his games and other events.
This went on for a while before Embry realized the distance was not working for him. So, he called her and told her how he felt.
After this, one day, in 2013, she came to his house to pick Cogeian up. She was wearing his old favorite t-shirt and wore it a bit provocatively.
He even once described his wife's move as "manipulative," but it wasn't harmful. However, they both agreed that just getting back together wouldn't work.
They realized they first needed to solve the issues that pushed them apart before.
"We grew up," she admitted to US Weekly. "We needed that time, obviously we did."
Further, she said they were a bit "mixed up" and took their time to solve individual issues and determine what was important to them.
But neither of them could get rid of the love they had for one another and realized it was time they got back together.
In his interview with Ritcher, he talked about how difficult it was being away from his now-wife.
We both realized that the past two and a half years without each other was…far more difficult than anything we experienced when we were together," he confessed to the podcast host.