A Look at Ethan Cutkosky's Dating Life With Girlfriend Brielle Barbusca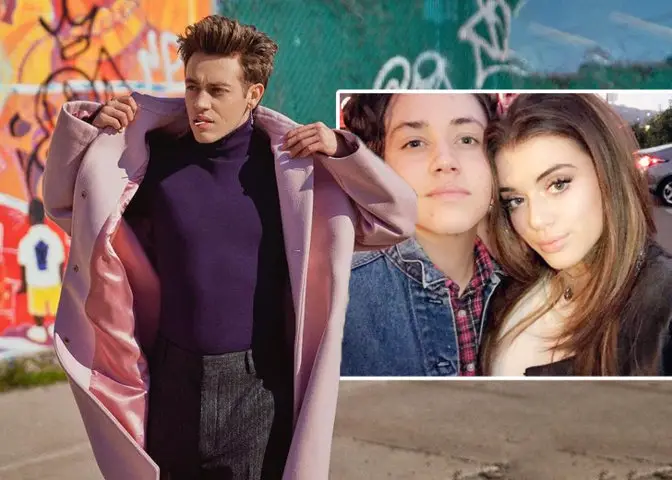 Ethan Cutkosky has played the role of Carl Gallagher in Shameless since 2011. Since then, he has appeared in over 125 episodes of popular drama.
But Shameless has not just been his most important role as an actor; it's also the series that brought him and his girlfriend together.
Cutkosky met his girlfriend, Brielle Barbusca, on the set of Shameless in 2015. According to her IMDb page, Barbusca appeared on a single episode titled #AbortionRules in 2016.

Ethan Cutkosky with girlfriend Brielle Barbusca (Photo: Brielle Barbusca's Instagram)
The pair haven't opened up about how they met and got together. However, they frequently post about each other on Instagram.
She made a Valentine's Day post in February 2017 by posting a picture of herself and Cutkosky. She referred to him as "My Valentine" in the post's caption.
Barbusca also shared a picture from her hike with Cutkosky in March 2018. He could be seen carrying her backpack, and she wrote about it in the captions.
"Thanks for being the best hiking buddy (and holding my backpack when I got lazy) [Heart emoticon]."

Ethan Cutkosky and Brielle Barbusca hiking in 2018 (Photo: Brielle Barbusca's Instagram)
Cutkosky and his girlfriend also sparked breakup rumors previously after Barbusca reportedly "scrubbed every photo of her with Ethan from her social media."
However, there have been no further reports of the two going their separate ways, and many speculate she removed his pictures to keep their relationship more private.
Who Is Ethan Cutkosky's Girlfriend?
Like Cutkosky, Barbusca is also an actress. She began her career from a very young age, working in commercials and print.
She started appearing in prime-time television shows and feature films when she was five.
Her TV debut was in the TV series Queens Supreme in 2003, where she played the role of a kidnapped girl.
Over the next few years, she continued appearing in series such as Third Watch (2004), The Forgotten (2004), and Law & Order (2005) as a child actress.
Barbusca landed her first recurring role in the 2007 TV mini-series, The Starter Wife. She played the role of Jaden Kagan in the show and reprised the role in the 2008 TV series of the same name.
Since then, She has worked in over 30 TV series and TV movies.
Some of her major works are Scandal (2014), Kings of Con (2016-2017), and Young Sheldon (2017).
On top of these acting roles, Barbusca also contributed her voice to the 2005 kids' show Wonder Pets!.