Erin Doherty Says Relationship with Partner Sophie Melville Is Her Greatest Achievement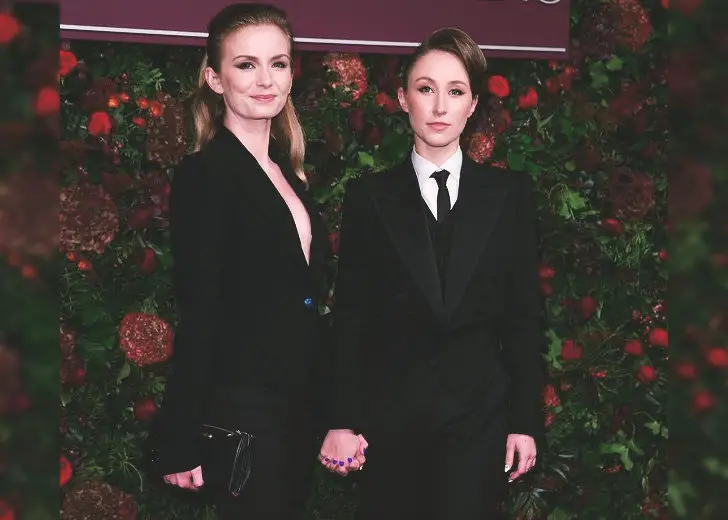 Erin Doherty is a British actress best known as the young Princess Anne from the critically acclaimed series, The Crown. One would think that being a part of such a successful series would classify as a great achievement. 
However, it is not the case for Doherty since her greatest achievement is her relationship with her partner, Sophie Melville. 
Erin Doherty and Sophie Melville
Doherty and Melville, along with Nima Taleghani, narrated Massive, a book about a queer love story by Charlie Josephin. The book follows Emily, whose life is turned upside down after a tragic accident. 
However, when a stranger, Jax, steps in, Emily feels empowered by their unexpected union. But as the couple's relationship takes a turn for the worst, Emily is lured into a web of obsession and deception.
In November 2020, Doherty and Melville did an Audible Questionnaire where they answered various questions. One such question was, "What do you consider your greatest achievement?"
The Crown actress had the perfect response to this question — she looked adoringly at her partner. Melville knew the look on Doherty's face and was stunned by it.
Melville added with her tongue firmly planted in cheek that Doherty could not say that. The latter was quick to refute it and said, "but, it's true." Finally, after a few back and forth, Doherty answered the question by saying, "My relationship."
Melville had quite a different answer from that of her partner. For her, it was being able to survive in the career she loved. 
Who Is Sophie Melville?
Like her partner, Melville is also an actress. Born in 1991 in Swansea, acting was not the first career choice for Melville.
In an interview with The Stage, she revealed she considered acting when she was in college.
But it was only after she started auditioning for drama school, she knew she was meant to be an actor. Soon, she joined the Royal Welsh College of Music and Drama.
However, she is more involved in theater than in TV series and movies. Her most notable works are Iphigenia in Splot, Wolfie, Edinburgh Fringe, Insignificance, and Low Level Panic. 
In an interview with Evening Standard, Melville revealed she considers Iphigenia in Splot as the play that changed her life. She even won The Stage Edinburgh Award in 2015 for the play. 
I'd never seen people like Effie on stage before. It's a world I come from and one I didn't feel belonged in the arts but this play proved me wrong. It gave me a huge sense of belonging and a determination to unapologetically keep telling those stories.
Melville was also in a play with her partner. The two worked on Wolfie, a play about a fairytale following twins who were separated at birth. 
Both of them play various characters like trees, animals, birds, nurses, and many more.