Ellie Taylor Addresses Motherhood along with Mental Health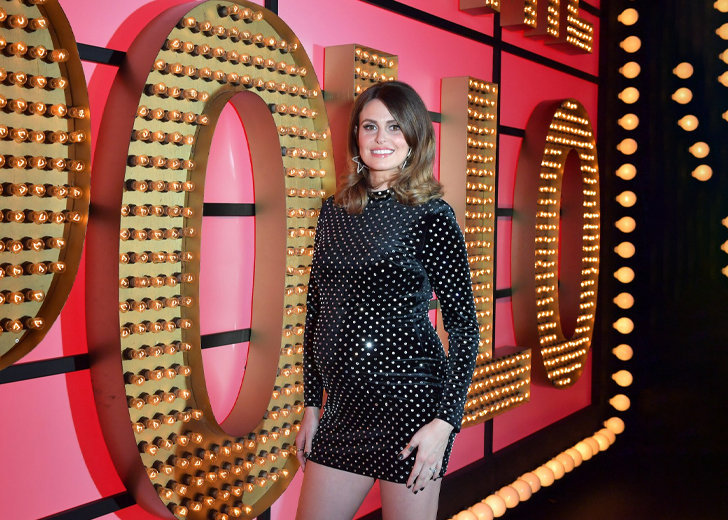 Ellie Taylor went viral for her 'motherhood challenge' contribution in 2016. She posted a photo of her hugging a bottle of wine with the caption "I adore her ridiculously."
Ellie Taylor on Motherhood
The comedian isn't hesitant to speak about the dark side of motherhood.
She has even written a book titled My Child and Other Mistakes in which she talks about all the terrible things that come with becoming a mother.
The author of the Sunday Times bestseller never felt "coo-ey" towards babies and was always ambivalent towards them.
Despite her stance, she was pressurized to have babies for years, like any other woman.
Once, her mother-in-law even handed her a book titled Secrets of the Baby Whisperer as a suggestive remark.
She eventually succumbed to the pressure and became pregnant. What followed for Taylor, was an experience she was always apprehensive of.
She suffered from elective caesarean, a condition that made her unable to walk due to intense pain. 
"You're dealing with this physical trauma and a newborn and my mind sort of collapsed," she said to Daily Mail.
She felt "proper existential angst" and thought she had made "a terrible mistake." She wrote about her feelings in the book and described the process as a "cathartic experience."
Her book serves as a powerful reminder that having your first child is a devastating and irreparable shock for most women, regardless of how deeply they love each other.
The book manages to make you laugh. However, it is not an instruction manual. Rather it is an honest account of the experiences that lies between being pregnant and having a baby.
"People don't dwell on it, but even in the most perfect circumstances, having a baby is a seismic shift in your life," said the author.
Motherhood Is Slowly Growing on Ellie Taylor
Taylor now has a daughter of three, whom she loves spending time with more than she used to when it was a newborn.
She described this phase of being a mother as "much more of her vibe."
"She's a proper human and she can interact and respond and you can play. It's really tapped into my silliness – I love it," said Taylor to The Irish News.
Her daughter has started calling her "Mummy Boss", a term which Taylor quite likes.
She feels that motherhood is growing on her and her daughter shares the same feeling.
The toddler keeps saying that she "likes" her mother. "Not love, but maybe I'm growing on her," joked Taylor.
Taylor admitted that the reticence she felt was when a child was just an abstract idea. She felt that the feeling was completely different once you actually have a child.

Ellie Taylor with her baby on an Instagram post talking about motherhood (Source: Taylor's Instagram)
The happy mother encourages people to go beyond social media likes when it comes to supporting new mothers.
She asks them to show real support by calling their "mum mates" to check in on them.
Taylor is married to her husband Phil Black. He is an International Correspondent based in CNN's London bureau.
Taylor and her husband live near London Bridge. Taylor wed her husband in the city with the ceremony taking place at The Barbican.