Eli Roth and Wife Wish to Continue Working Together Creatively After Their Split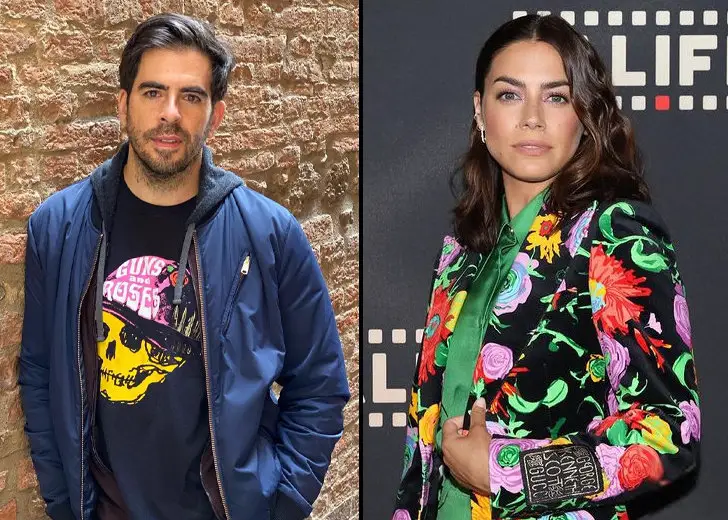 In August 2019, it was officially over for Eli Roth and his wife, Lorenza Izzo.
The horror film director and the actress agreed on the terms of their split one year after filing their divorce. 
According to court documents, Roth did not have to pay any spousal support to his wife and got to keep two houses, one of which was co-owned by his parents.
He also got to keep his WGA, DGA, and SAG pensions, as well as several bank accounts and the rights to his works.
The director took the lease to the Once Upon a Time in Hollywood actress' Porsche and made a $455,000 equalization payment to settle finances between them.
As for Izzo, she received two bank accounts, a Salvador Dalí painting, and the "Chilean ceramics."
Eli Roth and His Wife Announce Their Split
In July 2018, the former couple announced their separation with joint Instagram posts.
The director and actress released a statement in English and Spanish, letting fans know they were ending their marriage after almost four years. 
They had tied the knot on the beach in Izzo's home country of Chile in November 2014.
"It is with deep love and respect that we are choosing to separate as a couple," the pair announced in their Instagram post.
The couple continued iterating that they had an incredible journey together and loved each other very much and would remain the best of friends.

Eli Roth's former wife, Lorenza Izzo (Source: Lorenza Izzo/Instagram)
Roth and his wife expressed their gratitude for the six wonderful years together but explained that they went their separate ways to "have the most fulfilled, joyous lives" they could.
While they were together, they had worked together on The Green Inferno and Knock Knock. 
The duo clarified the split would not stop them from collaborating creatively.
"We wish to continue working together creatively and are ultimately separating so we don't [expletive] kill each other," they said.
Eli Roth Expresses Love for His Former Wife
One day after announcing the split, Roth opened up about how he felt about his former spouse. 
The director was asked about his split, to which he replied that he and Izzo still "really loved each other."
"You know what? — and I don't even want to talk too much about it because it's very personal, and we said what we had to say — but we both love each other," said Roth.
He added they were going to root for each other for the rest of their lives and shared she was 'amazing' in their upcoming collaboration, The House with a Clock in Its Walls, in which Izzo starred in, and he directed.  
As for how they would split the finances and whether there had been any tension, he said everything was good between him and the Green Inferno star. 
He shared everything was amicable between them and that there was no reason to fight about anything. 
When asked about moving on, the director revealed he had gotten "some very interesting DMs."