Is Eleanor Tomlinson about to Make Will Owen Her Husband? Inside the Rumor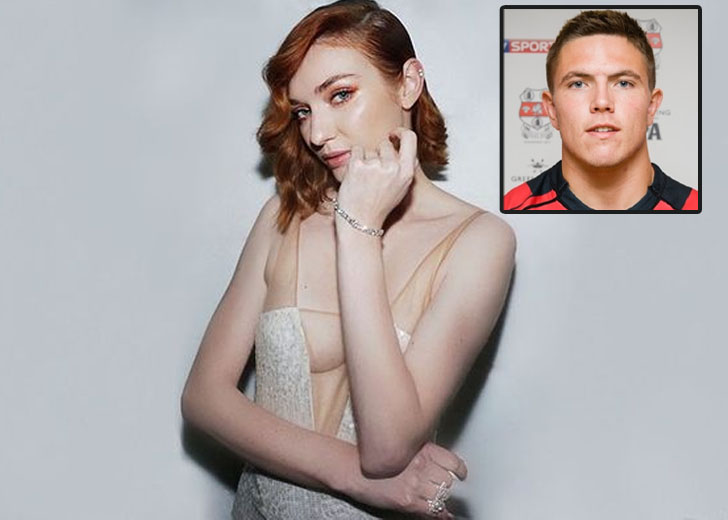 Eleanor Tomlinson, who is best known as Demelza in BBC's Poldark, was last known to be dating her rugby player boyfriend, Will Owen.
However, her relationship status has turned out to be a bit mysterious at present.
In February 2020, the 29-year-old actress and her boyfriend went public on social media about their relationship, as she shared a Valentine's Day snap.
Later that year, she also opened up about her experience isolating with Owen's family in Coventry during the pandemic while speaking on the Overrated Everything podcast.
"We're just having a real laugh. Just sitting out in the garden doing a lot of drinking," she shared.
But since then, the couple has not shared any pictures of them together on social media, and Tomlinson's Valentine's Day post has also been taken down.
However, neither the actress nor her beau has made a public statement about a possible split, so it's not clear if she is still with Owen or not.
Rumors about Their Engagement — Is Eleanor Tomlinson Ready for a Husband?
In the wake of the situation, several online tabloids have reported that Tomlinson might already be engaged.
The rumors swirled around the internet after she stepped out to the supermarket with a diamond ring on her finger in London in late November 2021.
Dailymail's November 26 story disclosed that she was wearing the dazzling ring when she arrived at Sainsbury's in a casual white top with jeans and black trainers. She was further accompanied by her mother, Judith Hibbert, during the shopping.
The actress was previously spotted wearing the ring alongside Owen at a friend's wedding.
At that time, she looked beautiful in a plunging black jumpsuit as she posed for pictures with a suited Owen, with a glass in hand.
All these details have made fans think the couple might be engaged or even married.
However, at present, both of them have chosen to keep their personal life details private, so one must wait until they address [and confirm] the ongoing split and engagement rumors on the internet.
Eleanor Tomlinson and Will Owen Spent Their Quarantine Together
As stated earlier, Tomlinson and her partner, Owen, chose to spend their quarantine together during the COVID-19 pandemic.
According to The Sun, a source told the tabloid that the pair had seen each other for quite a few months and were ­smitten by one another.
"She gets on really well with his family and they decided to be together with them during quarantine," the source added.
The report stated that it had been a while since she broke up with her last boyfriend, Ben Atkinson, whom she dated between 2015 and 2017.
And because she took her time to choose Owen after her breakup, she felt she could go far with the rugby star.
Speaking of Owen, he is an English rugby union player who followed in the footsteps of his father, Glyn, by signing to his local team, Coventry Rugby, in 2019 on a three-year deal.
The center has played for Leicester Tigers, Doncaster Knights, and Nottingham Rugby Club.