Dylan Neal Doesn't Want His Children's Lives Colored by His Work on 'Fifty Shades'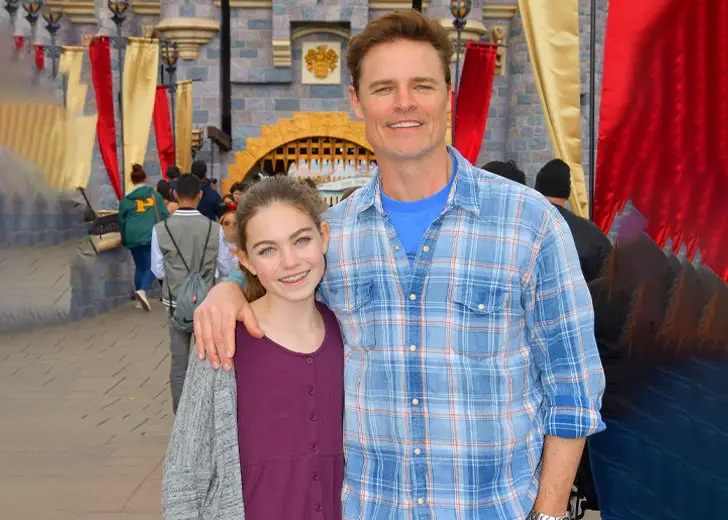 As an actor, Dylan Neal has starred in many projects, including Fifty Shades of Grey (2015), Fifty Shades Freed (2018), and Cedar Cove (2013-2015).
And Neal isn't the only one involved in show business in his family. His wife of over 25 years, Becky Southwell, is a writer who, along with her husband, has produced many shows through their Southwell Neal Entertainment.
Aside from creating and producing multiple shows together, the actor and his wife have also started their own family.
The two are parents of two children, a son and a daughter. But despite having starred in nearly 100 movies and TV shows, Neal says his children haven't watched his works.
During an interview with X Appeal, Neal revealed his children knew he was an actor and worked on television. However, he also said that they didn't watch what he did.
"They don't watch what I do because a lot of what I do is slightly inappropriate for them," he shared
"Even on Hallmark, where it's obviously a family friendly channel, I'm always romantically linked with someone - so it's a little uncomfortable to see dad kissing another woman who's not mom on TV."
Dylan Neal Married to Wife for over 25 Years
Though Neal has been active in the entertainment world for over 30 years, he has revealed little about his personal life.
Neal married his wife on September 21, 1996, after five years together. In September 2016, the actor took to Instagram to mark their 20th marriage anniversary.
Neal uploaded a picture of himself and his spouse recreating a photograph they had taken 25 years prior.

Dylan Neal with wife Becky Southwell (Source: Instagram)
"20 years ago today, I married this beautiful and talented woman who also just happened to be my best friend," he wrote in the caption.
"We started dating 25 years ago, and it has been one hell of an adventure. Two countries and two kids later, I can't wait to see what's around the corner with this woman at my side."
Speaking about their successful marriage, Neal shared the secret was marrying his "best friend."
Knowing your partner's core values and goals and having them in alignment with your own was another thing he placed great importance on.
He noted you had to take a leap of faith with your partner while being aware of marriage being difficult.
"You're going to have lots of ups and downs," he said. "And as long as you realize you're going to have to fight your way through it to come out through the other side, then you're gonna be okay."
Dylan Neal and Wife Have Two Children
Neal and his spouse have two children together. But the actor has revealed little about his kids.

Dylan Neal with his children (Source: Instagram)
He previously revealed his son wasn't interested in following in his footsteps. He also shared that his daughter liked the limelight but was very shy.
She was taking dance lessons and wanted to start taking acting classes. As for the matter of becoming an actress, Neal said it was still to be decided.