Are Dylan and Cole Sprouse Identical Twins? — Here's How to Tell Them Apart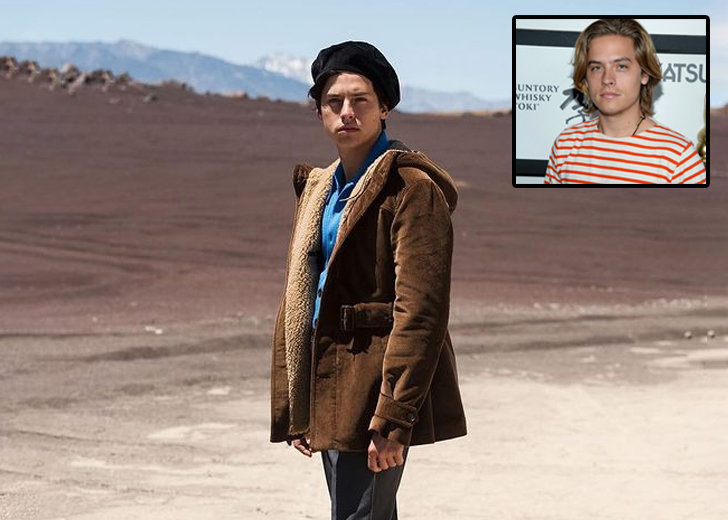 Cole Sprouse needs no introduction to fans of Riverdale, The CW's teen murder mystery drama. 
The characters in the drama are based on the Archie Comics series, and Cole stars as Jughead Jones. 
But even before gaining fame for his performance in the popular teen series, the actor had plenty of experience. 
Cole has been acting his whole life, and one of his most popular roles was in the Disney series, The Suite Life of Zack and Cody. 
Are Dylan and Cole Sprouse Identical Twins?
The Suite Life of Zack and Cody ran from 2005 to 2008 and starred Cole and his twin brother — Dylan Sprouse. 
The Disney series followed Carey Martin, portrayed by Kim Rhodes, and her twin sons Zack and Cody Martin, brought to life by Dylan and Cole Sprouse, as they navigated their new life at the Boston Tipton Hotel.
And it became pretty clear to everyone in the hotel that the two boys were troublemakers who often pulled off their little switcheroos with no hitch.
Fans of the series know that twins look a lot alike, so are Dylan and Cole Sprouse identical twins?
According to Seventeen, it is a "yes." 
The outlet explained that being identical twins went beyond looks and was more about genes and how much of it the twins shared.
And since the siblings shared all of their genes, they were identical twins.
In a video for GQ's Actually Me series, Cole revealed more similarities he shared with his brother. 
"[Our voice] is incredibly similar. Probably the most identical part about us. Except for our nipple size, which is also exactly the same," said the Riverdale star. 

Cole Sprouse and Dylan Sprouse (Source: Paper Magazine/Twitter)
But in recent years, the brothers have changed their hairstyles, making it easier for people to tell them apart. 
Cole rocks black hair with gravity-defying locks for his role as Jughead, while his older brother has the coiffed blonde mane. 
How to Tell Dylan and Cole Sprouse Apart
Besides their hair colors, they are plenty of ways to tell the brothers apart. 
For one, the easiest way to tell the twins apart is to look for their moles. 
Dylan has a mole on the left side of his upper lip, while Cole has one on the left side of his chin.
Cole also seems to think he is "much more muscular than [his] brother and [his] jawline is much more strapping."
Apart from physical differences, the brothers have very different interests. 
After their stint on Disney, they went to college and found their passion in other projects. 
The Riverdale star pursued photography while his older brother majored in video game design. 
They also branched out to work on their own respective acting projects. 
The older Sprouse brother appeared in the drama/thriller movie, Dismissed, while the younger one secured his place on Riverdale. 
But in recent years, Dylan has taken a step back from the industry and seems content living his life with his Victoria's Secret supermodel girlfriend, Barbara Palvin. 
He has also started his own business, All-Wise Meadery, New York's first full production meadery.