Dove Cameron — Plastic Surgery, Photoshop and Evolution
Dove Cameron has long been the target of plastic surgery rumors.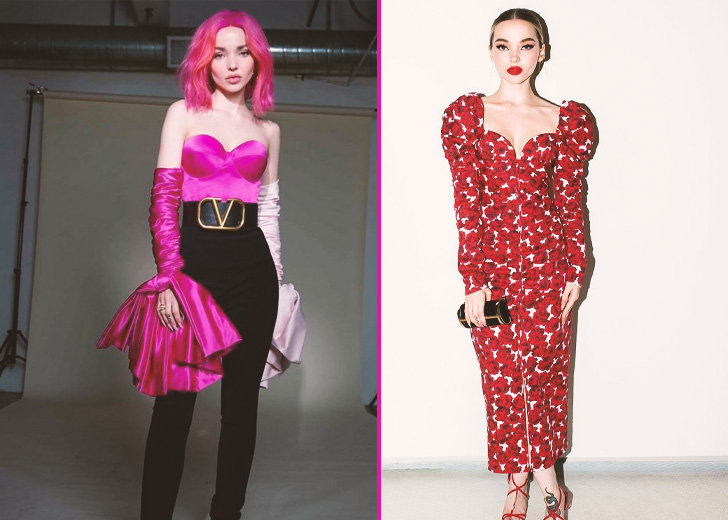 Many will probably recognize Dove Cameron from the Disney channel teen show Liv and Maddie. 
Like most child stars, Cameron moved on from Disney and worked on other projects, solidifying her place in Hollywood. She has proved that she is a talented and versatile actor, and her recent work includes the voice of Bubbles in CW's live-action version reboot of The Powerpuff Girls.
Cameron has grown up a lot since her Disney days, but many fans speculate that the physical changes in the actor were brought about not only by puberty but also by plastic surgery. Fans who searched "Dove Cameron before and after plastic surgery" claim she looks very different.
Her alleged plastic surgery has also long been the media's fascination. According to fans and media outlets, her entire face structure appears different. 
The actress herself has never confirmed going under the knife, but she appears very different in her old and new pictures. 
Dove Cameron's Alleged Plastic Surgery
In 2008, Cameron starred in the movie A Secret Garden. She was 12 years old, and according to pictures from that era, Cameron had a distinctive bump down the bridge of her nose, and her lips were thinner. But when she got her big break on Liv and Maddie in 2013, she was looking visibly different. 
Fans noticed that her lips were bigger and alleged that she had injected them with fillers. The bump on her nose was also gone, and her nose bridge was completely flat, which suggested that she had a rhinoplasty procedure.
The dimples that she is known for is also reported to have been obtained through surgery. Although the actress herself has never once talked about it, media outlets and blogs continue to report that she has relied on fillers over the years. 
Recently, The Sun iterated that the actress still relied on lip injections but toned them down to make it less noticeable.  
Dove Cameron's Eating Disorder
While the world wondered about the actress's evolution, she was fighting her own battles. 
In 2018, Cameron appeared in an interview for StyleCaster where she talked about the pressures she faced as a child star and the weight of the responsibility of being a role model. She admitted that as a young ignorant teenager, she misunderstood what it meant to be an inspiration. 
This led her to develop an eating disorder because she thought she had to be thin to be loved and appreciated. 
I've never said this before, but I had such a bad case of anorexia. I genuinely thought I needed to be as skinny as possible to be loved and appreciated and good enough.
But she soon realized that she was not alone in her struggles. Her inner circle of friends was suffering too, but they were also going to interviews and giving out health advice, which she knew was wrong. She then decided to seek help and change her habits. 
She shared that she is much healthier these days and more focused on showing her imperfect sides.