Dove Cameron Hints Possibility of Getting Back Together with Ex-boyfriend
Are Dove Cameron and Thomas Doherty getting back together?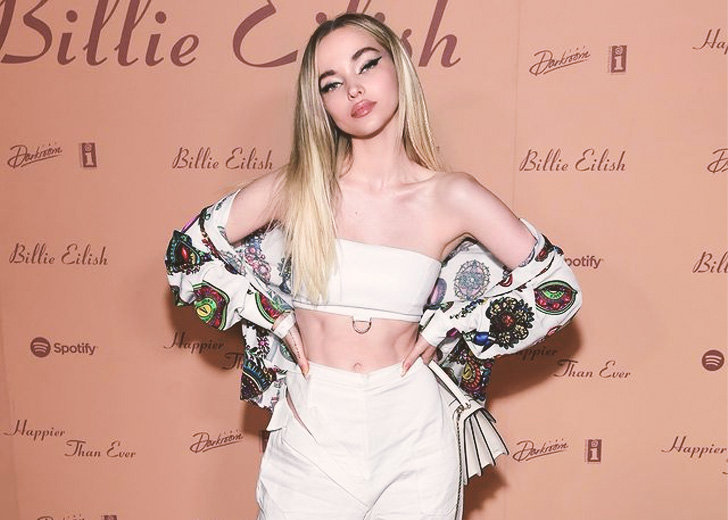 Dove Cameron recently explained her relationship status and hinted getting back with her former boyfriend is a probability.
In a video posted by Vanity Fair, the actress/singer can be seen undergoing a lie detector test. During the test, Cameron was asked if getting back together with an ex is a good idea. To which her reply was, "it depends on the ex." 
In a follow-up question, the singer was asked whether she would "ever get back together with an ex." Cameron, with a slight grin on her face, said, "it would depend on the ex."
Interestingly, the polygraph examiner classed her answer as being "questionable." However, while answering one of the previous questions, Cameron denied ever getting back with her ex.
The Relationship between Dove Cameron and Thomas Doherty
In an interview with ET Online, the singer-actress talked about her break up with her former boyfriend, Thomas Doherty, in detail. During the June 7 interview, she spoke about how she was "in a really bad place, like a really, really bad place" after breaking up with the British actor.
The break up was primarily public and came after dating for four years. Referring to her music career and the song 'LazyBaby' in particular, she told ET how she "needed something that was going to get me from where I was, in the mourning process, into the other side."
Talking further about her separation from the actor, Cameron reflected on how she was "alone" during the pandemic, which prevented people from coming over to Canada to see her and vice-versa.
Cameron cited how her search for solace led her to craft her song 'LazyBaby,' which slowly and gradually healed her and guided her toward the path of catharsis. In addition, she noted that her habit of laughing at her pain helps her do her best.
During the conversation, she revealed that Doherty likes the song and "listens to it all the time." And the most interesting piece of information Cameron mentioned while talking to the publication was that she has an amicable relationship with her ex. 
Cameron's Toxic Break up With Ryan McCartan
The American actress known for her work in Disney Channel's comedy series Liv and Maddie has had a toxic relationship with one of her ex, actor Ryan McCartan.
Cameron and McCartan dated for three years after the two met on the set of Liv and Maddie. In 2016, the then lovers got engaged in April but broke up a few months after in October. 
As per McCartan, his ex-fiancee cheated on him within two weeks of their engagement. He made this claim during an Instagram Q&A session. He further said that it was Cameron who left him and not the other way around.   
On the other hand, the actress posted an Instagram story about the need for positivity and a fresh start in life. She later posted a tweet writing, "When a toxic person can no longer control you, they will try to control how others see you."