Here's How Don Cheadle and His Lookalike Brother Ended up in a Super Bowl Commercial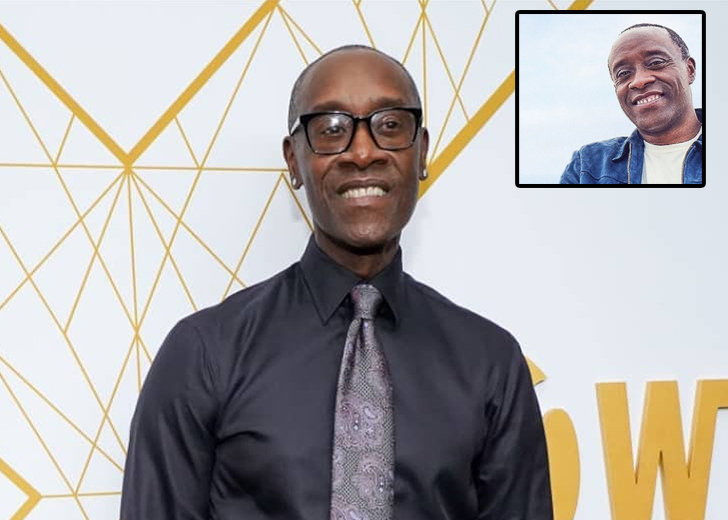 Don Cheadle, having been in one of the most profitable movies of all time Avengers: Endgame, is readily recognized by people from the world over, right?
Well, the actor confessed his brother Colin has been mistaken for him on multiple occasions.
So, the good folks over at Michelob ULTRA Organic Seltzer's advertising team thought it'd be a great premise to make for a fun and memorable gag while advertising their spot on a Superbowl game.
The spot was aired during the NFL championship game between the Tampa Bay Buccaneers and Kansas City Chiefs on Sunday, February 7, 2022.
Since the brotherly team-up was made public, the actor has spoken about why this ad film was so special to him, but we'll get to that later, let's get you caught up with the actual ad if in case you hadn't seen it. 
Why Don Cheadle Brought His Brother for the NFL Spot
During a conversation with ET, Cheadle explained that the ad was anchored on a play on what's real and what's fake, and how people are fooled by what's out there. 
"And then it's cool to be able to close it whole circle by bringing my brother on, who has been mistaken for me many times," he added. 
The spot featured a number of look-alike celebrities other than Cheadle's brother.
The cast included Serena Williams look-alike Olivia Griffian, Maluma look-alike James White, Lucy Liu look-alike Kimmy Suzuki, Usher look-alike Duane Avery, and Megan Fox look-alike Claudia Alende.

Don Cheadle with the matriarch of his family, his mother (Source: Instagram)
Talking about why he decided to do the ad with Colin in the first place, he explained, "It's cool and the product is cool."
He also stated the obvious when he sided with the product and reiterated that the Superbowl was one of the most-watched events in the world. Well, in retrospect, it does sound like a no-brainer. 
Another reason that the spot was so interesting was because the spot would be played during the Cheifs' game. 
"My team," as Cheadle so proudly said, before adding, 
My brother also is in the spot, so being able to combine all those things, and have my brother be a part of it, it's just a win-win. It's huge.
Not Colin Cheadle's the First Time Onscreen
In another interview with Forbes, the actor recalled how the Superbowl ad was not the first time that Colin took to the screen as his sibling. 
"What's great is this is sort of his return too," Cheadle shared. 
Turns out, he was able to get Colin signed up on another movie that he did many moons ago for HBO called Rebound: The Legend of Earl "The Goat" Manigault.
The plot of said movie needed someone to play the younger version of the actor who could also play basketball. 
"And I said, 'Well, my brother!' And they were like, 'Yeah, we're gonna hire your brother…'" he told the publication. 
Cheadle also pointed out how Colin didn't make it onto the set because he was family. 
"I said, 'Well, audition him. Don't just take my word for it. Audition him!'" Cheadle said of his sibling's casting process, "And he got the part on his own skills."