RHONJ Star Dolores Catania Allegedly Broke up with Boyfriend David Principe
Dolores Catania is no longer dating Dr. David Principe.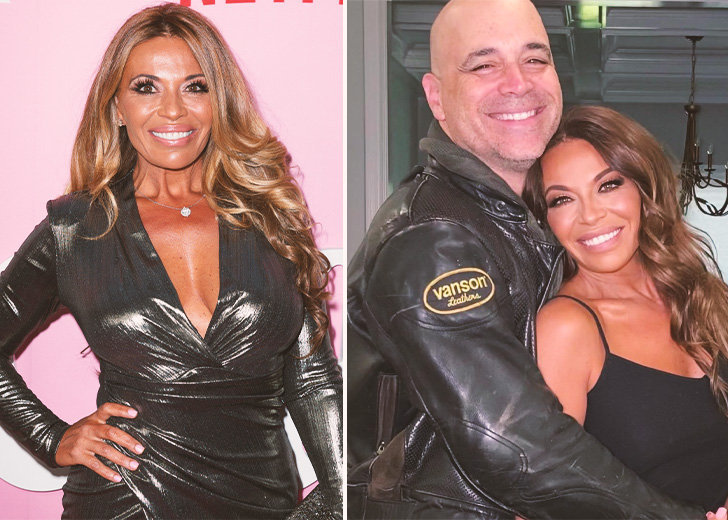 Real Housewives of New Jersey star Dolores Catania has broken up with her boyfriend, Dr. David Principe. According to Reality Blurb, several sources said she ended her relationship with Principe following her trip to Nashville, which included her ex-husband Frank Catania.
On August 29, Bravo and Cocktails on Instagram shared screenshots of messages of two followers who attested that Catania and Principe were no longer together. One claimed that a friend of theirs who worked with Principe went to a dinner celebration with the doctor, where he revealed that she had broken up with him.
Another added that she had ended things with Principe before her trip to Nashville. It's unknown why the two ended their relationship, and Catania had previously revealed that she and her boyfriend had gotten closer after deciding not to get engaged.
Here's a look at their relationship.
Dolores Catania And Her Boyfriend David Principe
Catania and Principe had been dating for four years. And in that time, the two had gone through their fair share of ups and downs.
The reality star had opened up about not moving in with Principe unless he committed to her in the past season of Real Housewives of New Jersey. However, he didn't propose to her, and the two didn't get engaged.
Because of this, many of her co-stars were vocal about wanting her to move on since he wasn't ready to commit to her. However, Catania later changed her mind, and she spoke to E! News about why she saw them not being engaged as a good thing.
It wasn't the way traditionally people think things should go and for me to move into the house that's the way I wanted it. But I didn't mean I didn't want a relationship if I didn't get a ring… we've actually grown closer by not getting engaged, I think.
The pair also went through a rough patch when Principe expressed his disapproval of Catania getting plastic surgery without telling him in the past season of Real Housewives of New Jersey.
Catania had answered, saying she didn't need to ask him about it, as he hadn't made a commitment to her.
Dolores Catania And Frank Catania
Though Catania has been divorced from her ex-husband for roughly two decades, the two are close friends and often spend time together. They have two children — Gabrielle, 25, and Frankie, 22.
Catania explained that she and Frank decided to get along well, even after their split, for the sake of their children.
There wasn't a lot of time to play games when you have two children involved who can get hurt by their parents fighting. After my divorce, I decided I was going to make the best of whatever family I had.
Fans of RHONJ and Catania are hoping for her and Frank to get back together now that she has ended her relationship with her boyfriend of four years, Principe.