Miss Global Korea Do Ha Yeon Doesn't Prefer Buff Guys — Considers BTS's V as Her Ideal Type
Miss Global Korea Do Ha Yeon says her ideal type is BTS's V.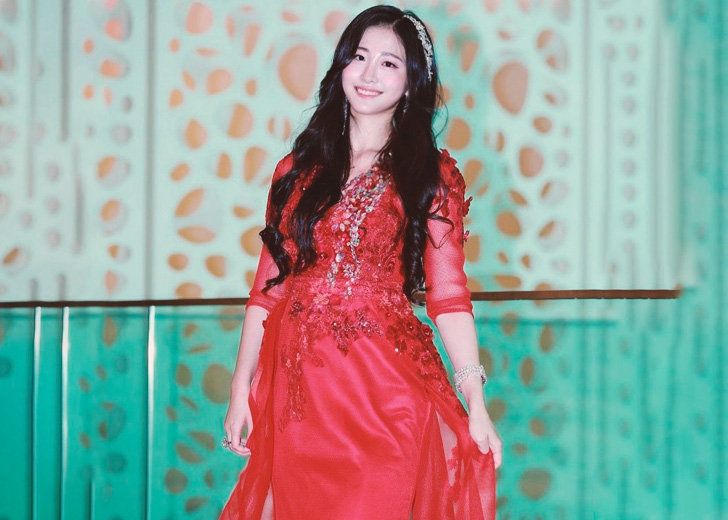 Who doesn't love BTS? 
They are the biggest pop sensation, and everyone is crazy about their heartfelt songs, dance moves, and even their fashion. The septet has made the world swoon over them, including top-tier celebrities like Camila Cabello, Joe Jonas, and James Corden. 
They can make anyone fall in love with them, including pageant queen Do Ha Yeon. The certified beauty queen was crowned the winner of the Miss Global Korea beauty pageant that focused on external beauty, according to its website. 
The contest looks for an ideal global ambassador for South Korea with inner beauty and intelligence every year.
The beauty queen is also an athlete with a talent for rhythmic gymnastics, and recently, in an interview, she dished on the kind of men she liked. And her response seems to have made headlines. 
Beauty Queen Do Ha Yeon on Her Preference
On August 21, 2021, Ha Yeon appeared on a blind date show for Zamster, uploaded on YouTube. 
In the show, she and AfreecaTv streamer Joon Ah had to go through a series of tests to choose their ideal men. The Korean beauty queen shared that she could not sleep the night before, probably from the excitement, while Joon Ah noted that it had been over a year since she was dating anyone and said she was excited. 
But before the program started, they were asked whether they liked "handsome or buff" men. The Korean beauty queen replied that she wanted "handsome men with good vibes like V." ARMY would definitely agree with her. 
However, Joon Ah was the complete opposite. She replied that she cared more about a man's physique. 
The girls had to choose from 4 different men, 2 of whom had eye masks on. Ha Yeon iterated that the handsome men like her type were dressed refreshingly while the buff men were wearing tight clothes. The ladies then completed a series of activities to choose the man they liked. 
The ladies had apparently written some things they wanted to do, and the boys had to fulfill the girl's requests. At the same time, the girls' heart rate would be measured, and whichever man elevated it the most won.  
After all the activities, the ladies finally decided on their choice. Joon Ah, who stated that she cared more about physique, changed her preference and, in the end, chose the handsome man. Meanwhile, Ha Yeon ended up choosing the handsome man just like her preference. 
This was also reported by Koreaboo, who said that the beauty queen had excellent taste. She even reacted to it, saying she was just sharing details of her ideal men.